Topics upload
You can upload topics here using files.
How to access Topics upload page
Click [Upload] link on the topics group (Content structure) page.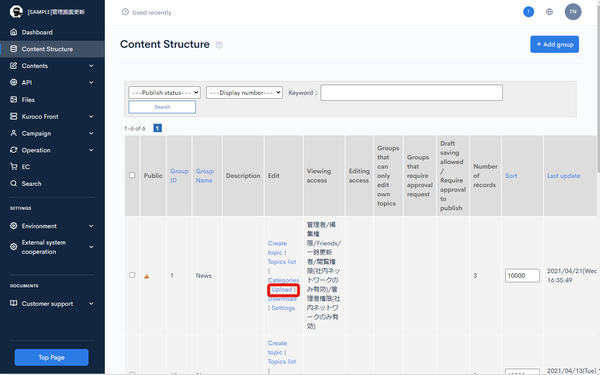 Topics upload items description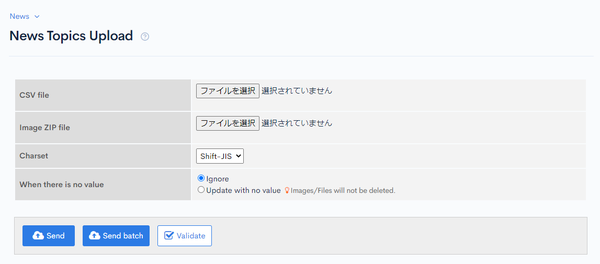 | Item | Description |
| --- | --- |
| CSV file | Select the CSV file to upload. For the file template, you can download from the topics download page. |
| Image ZIP file | Upload the image(s) as one ZIP file. You need to clarify the image file name on the CSV file. |
| Charset | Select Charset. |
| When there is no value | Select the action when there is no value. |
| Send | upload the CSV file |
| Send batch | upload the CSV file in batch process |
| Validate | You can check if there are no errors before uploading. |
Notes regarding CSV upload
Capacity of images
The capacity of images which can be uploaded is based on the spec of Amazon Web Services(AWS) for S3 and Google Cloud Storage(GSC) for GSC. Please refer to the following links regarding each spec.
CSV sample
You can download the CSV sample from the [Download] link on the topics group list(Content Structure) page.