Custom search list
The custom search list screen allows you to view the list of custom searches that have been set up.
Accessing the screen
In the left sidebar menu, click [Campaign] -> [Member].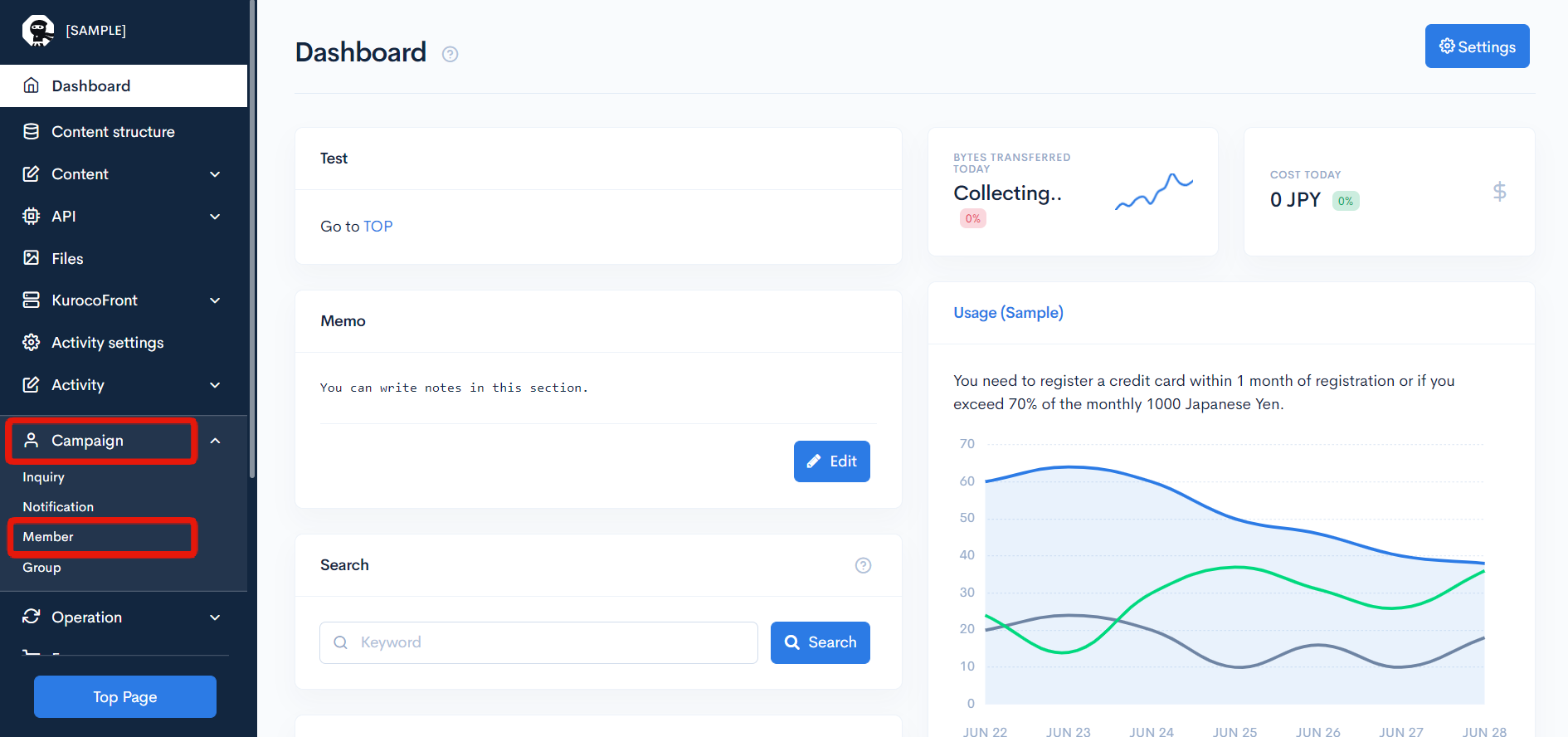 On the member list screen, click the [Member] link above the page title and select [Custom search] in the dropdown menu.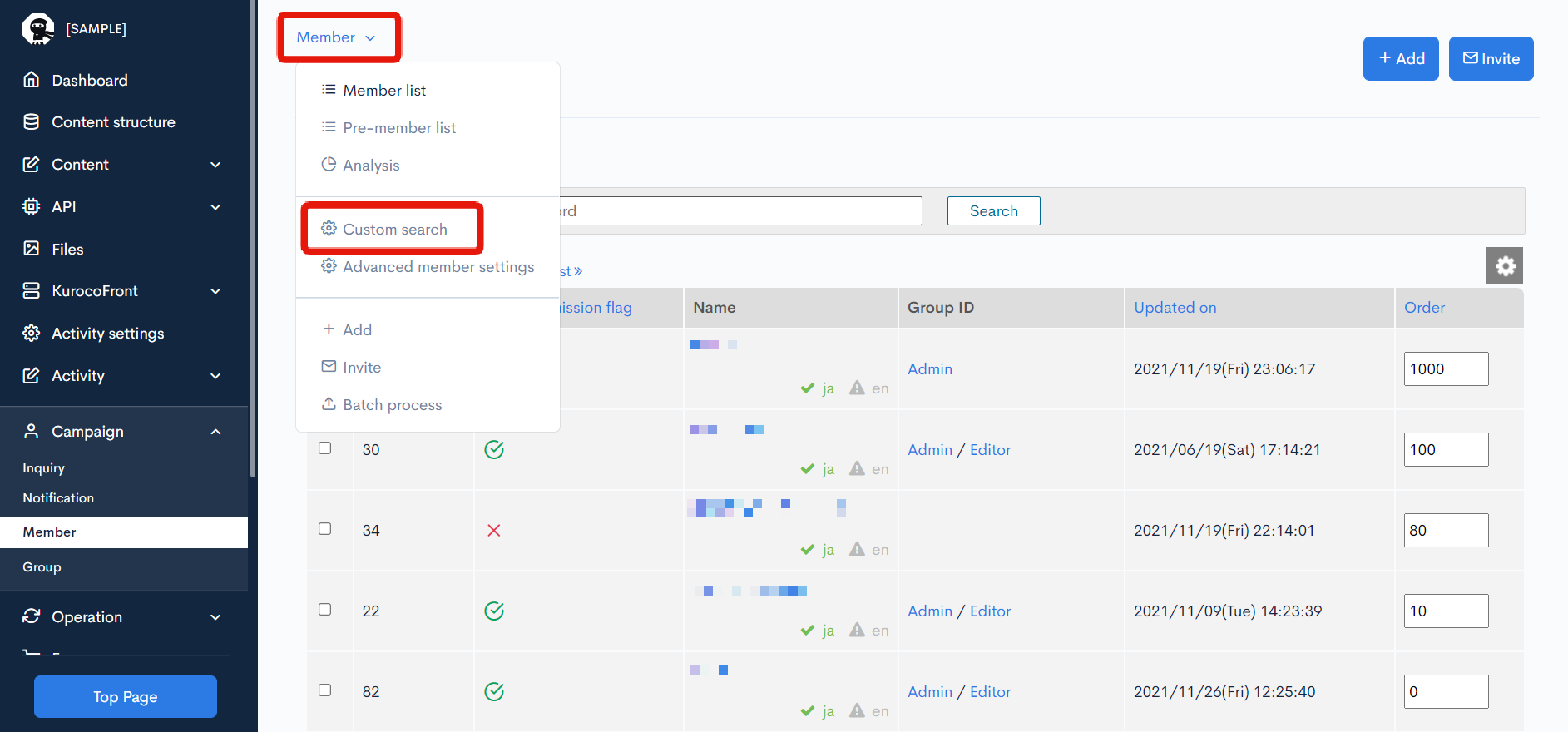 Item descriptions

| Item | Description |
| --- | --- |
| Search | Filters the custom searches by keyword and/or access restrictions. |
| ID | Unique ID of the custom search (automatically assigned). |
| Access | User group(s) allowed to access the custom search. |
| Custom search name | Name of the custom search. |
| Memo | Comments or notes on the custom search (entered on the editor screen). |
| Updated on | Date and time of last update to the custom search. |