Function List
You can check the existing function here.
How to access Function List page
Click [Operation] -> [Function].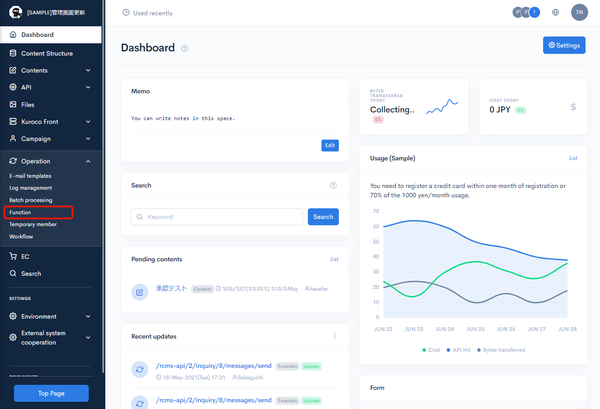 Function List Item Description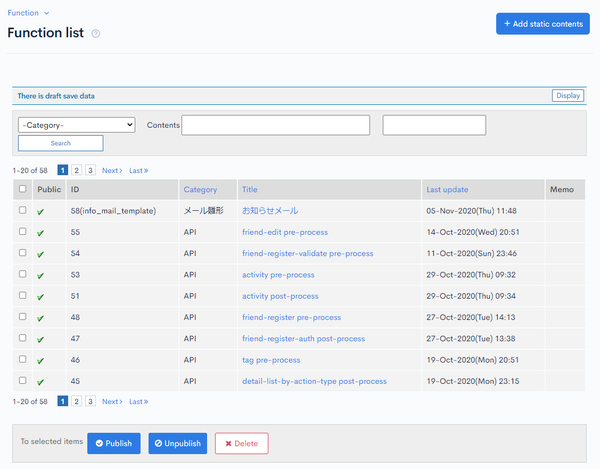 Item
Description
Search
You can filter the list by specifying the condition.
Public
whether it is published or not
: published
: unpublished
ID
ID of the function which is generated automatically
If a slug is set, it displays after the ID with "()".
Category
category of the function
Title
title of the function
Last update
the date when the function has been last updated
Memo
the memo of the function which was input in the edit page
Batch process
Check the checkbox of the desired functions and click any of [Publish],[Unpublish] and [Delete] button. Selected functions get updated accordingly.