Inquiry item settings
In the inquiry item settings tab, you can configure the fields of the inquiry form.
Accessing the screen
In the left sidebar menu, click [Campaign] -> [Inquiry].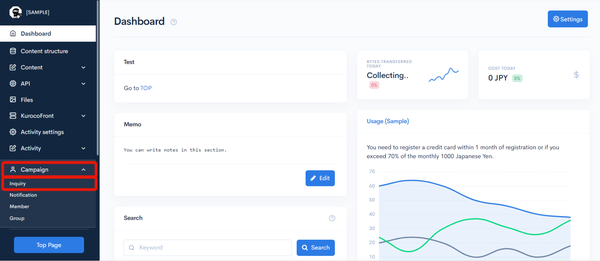 On the inquiry list screen, click the title of the inquiry form you want to edit.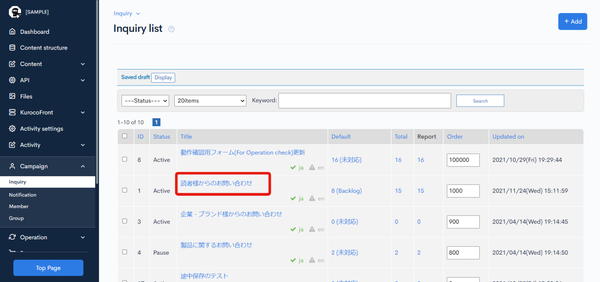 On the inquiry editor screen, click the [Item settings] tab.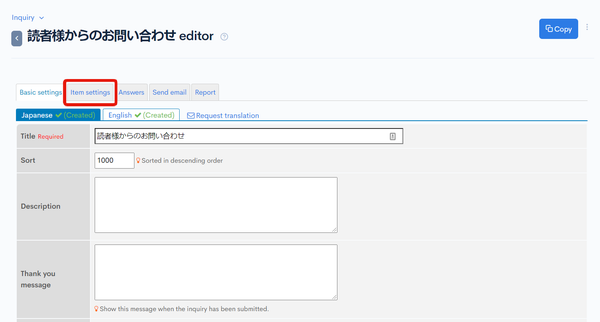 Item descriptions
Form fields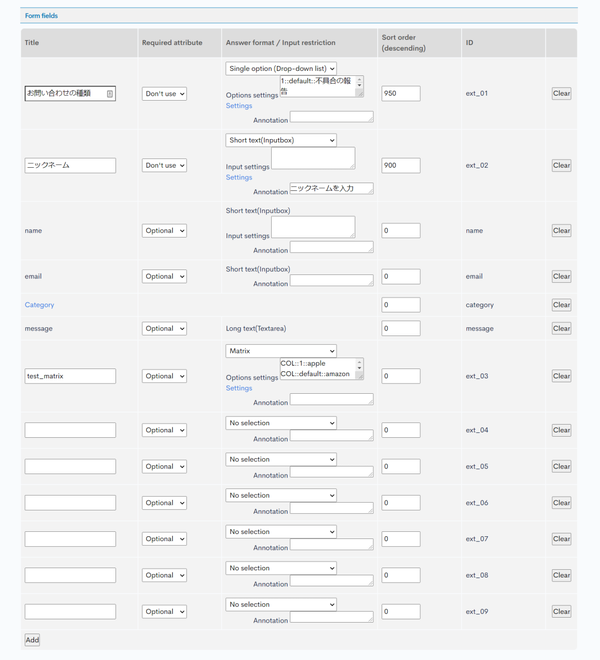 Item
Description
Title
Title displayed on the inquiry form.
Required attribute

Optional: Filling of the current field is optional.
Required: An error message will be displayed if the current field is left unfilled.
Don't use: Do not display the current field in the inquiry form.

Answer format / Input restriction
Click [Settings] to configure input options, extensions, items, etc.
(See: Answer format section for details.)
Sort order (descending)
Sort numbers of the fields.
ID
Unique ID of the field (automatically assigned).
Clear
Clear all settings for the current field.
Answer format
Click the [Settings] link to open the settings dialog for the corresponding field.
Example: Text box with an input limit of 100 - 400 characters.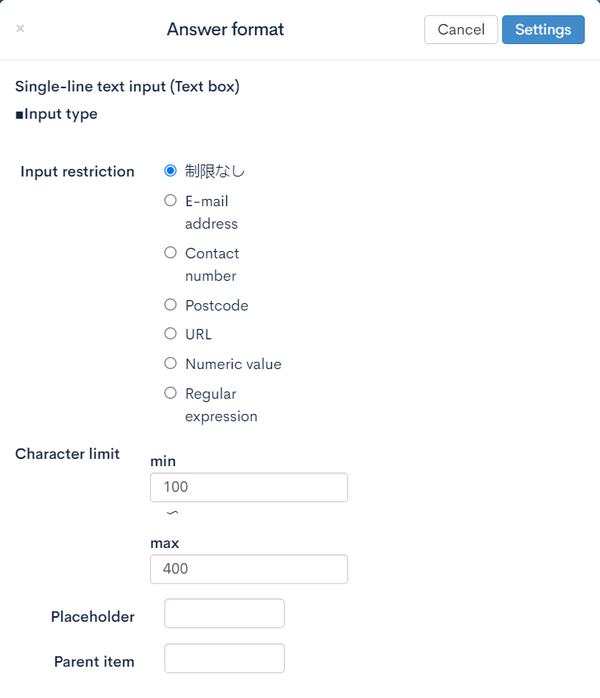 Example: Dropdown list with three options.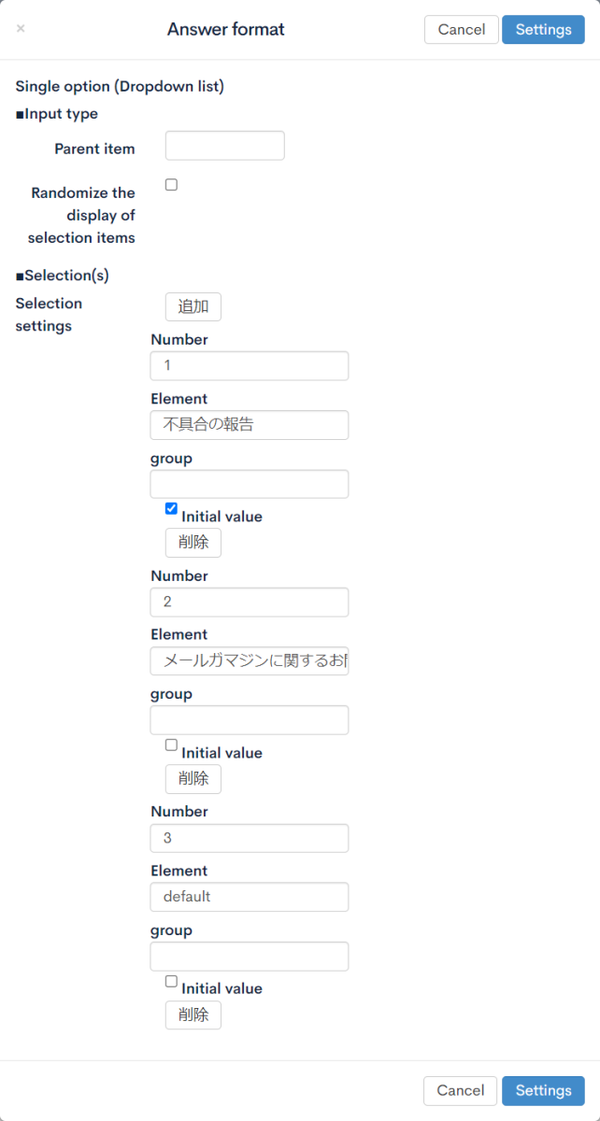 Category editor
Add and configure the categories displayed in the inquiry form. For each category, you can specify different recipients for the notification e-mail.

Item
Description
ID
Unique ID of the category (automatically assigned).
Category
Name of the category.
E-mail destination
Notification e-mail address for the corresponding category. For multiple addresses, enter each address on a separate line using the enter key.
Note: To receive automated replies, you must specify an admin e-mail address on the Account screen.
Sort
Sort number of the category. Entries will be sorted in descending numerical order.
Delete
Check the box and click [Update] to delete the corresponding category.
Actions

| Item | Description |
| --- | --- |
| Update | Applies any changes made on this screen. |
| Download | Downloads the item settings as a CSV file. |
Upload
Batch update the item settings by uploading a CSV file.
To verify the contents of the CSV file, download a copy using the [Download] button next to [Update].