Notification sent messages
On the notification sent messages screen, you can verify the notification e-mails that have been sent.
Accessing the screen
In the left sidebar menu, click [Campaign] -> [Notification].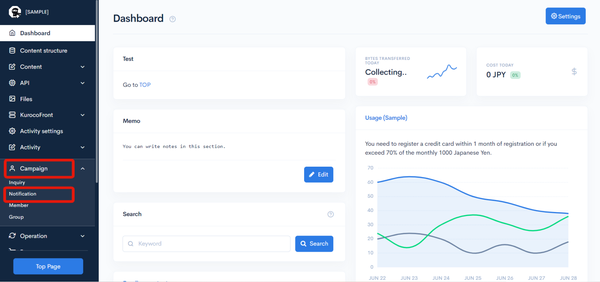 Click on the title of the notification you want to edit.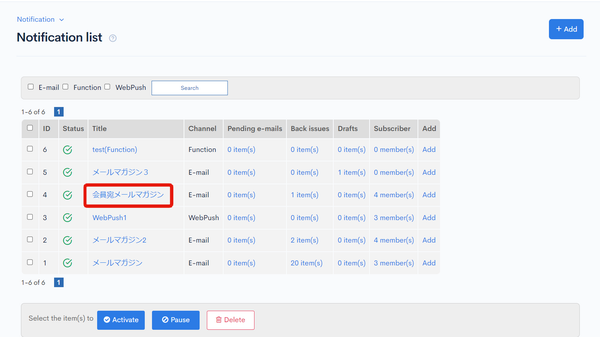 On the notification editor screen, click the "Sent messages" tab.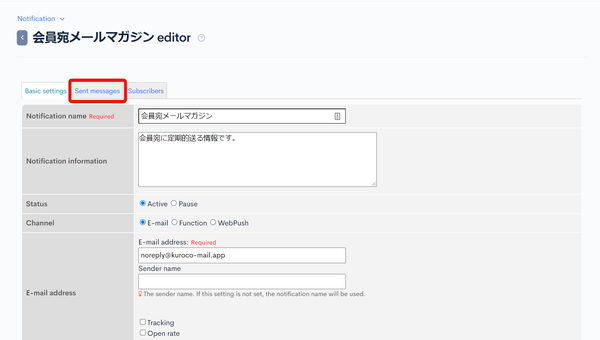 Item descriptions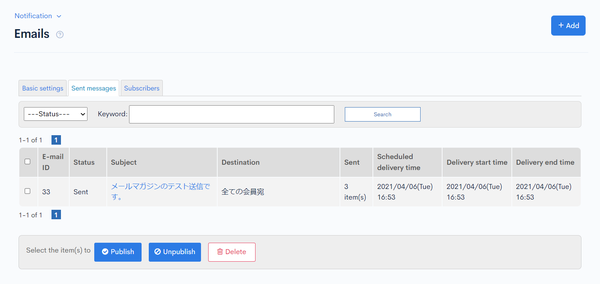 Item
Description
E-mail ID
Unique ID of the notification e-mail (automatically assigned).
Status
Status of the e-mail (outgoing e-mail, sent, or draft).
Subject
Subject line of the e-mail. Click the subject to view the contents.
Note: Drafts can be edited on the editor screen.
Destination
Recipient of the notification e-mail.
Sent
Number of notification e-mails.
Scheduled delivery time
Date and time of the scheduled delivery.
Delivery start time
Starting date and time of the actual delivery.
Delivery end time
Ending date and time of the actual delivery.
Batch actions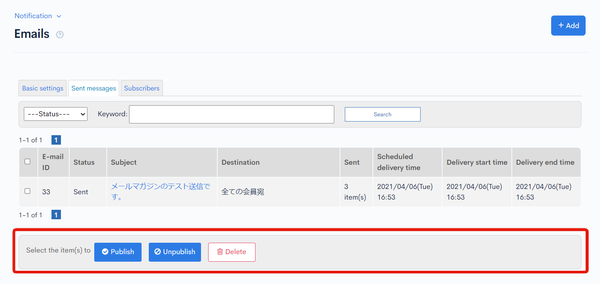 You can perform the following batch actions by selecting multiple e-mail messages using the checkboxes in the left-most column.
| Item | Description |
| --- | --- |
| Publish | |
| Unpublish | |
| Delete | Deletes the selected e-mails. |