Temporary Member List
You can check the temporary member account list who can add & edit contents for a certain period of time.
How to accesss Temporary Member List page
Click [Operation] -> [Temporary Member].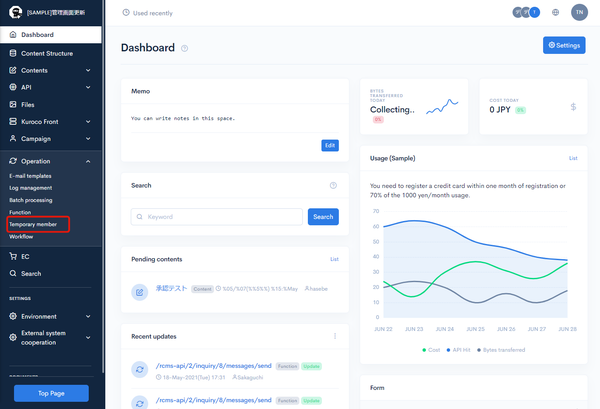 Temporary Member List Item description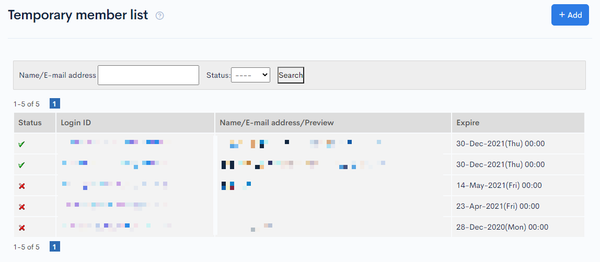 項目
説明
Search
You can search members by specifying conditions.
Status
the status of the temporary member
: Valid
: Invalid
Login ID
Login ID of the account which is generated automatically
Name/E-mail address/Preview
name, e-mail address & preview which were set in the edit page
Expire
the expiry date & time of the account
The account is valid until it.