The content category upload allows you to upload a CSV file and batch update categories.
Accessing the screen​
Click [Content structure] in the left sidebar menu.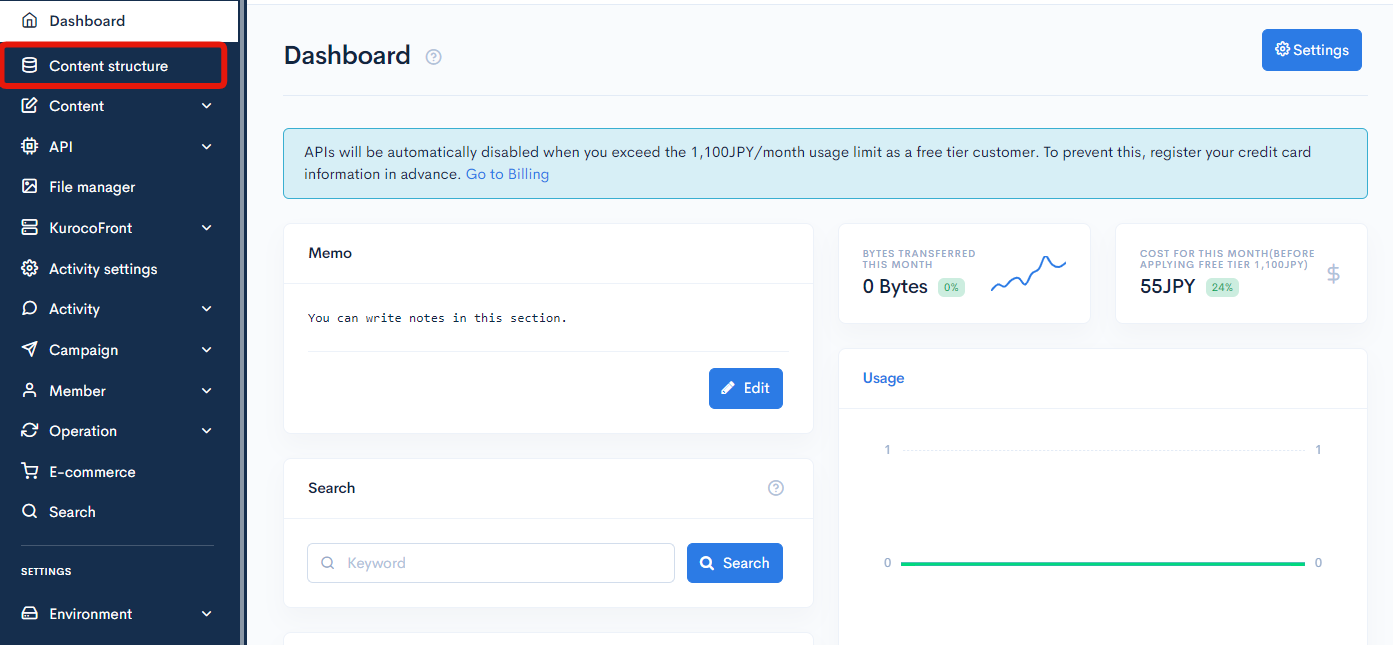 Under the edit column, click [Category settings] for the topic group you want to look at.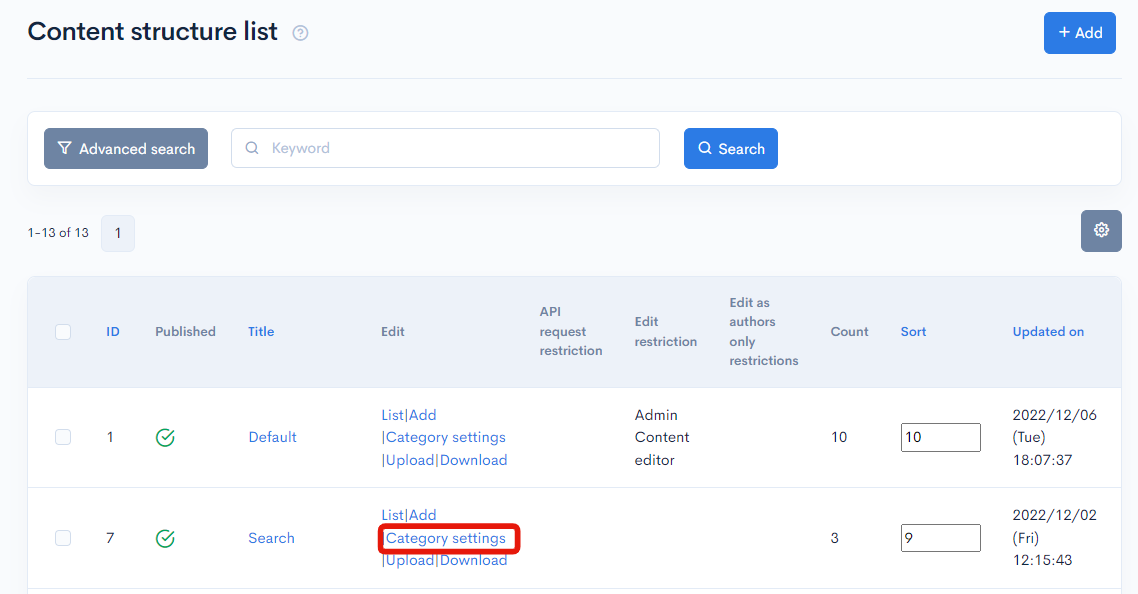 In the content category list page, click the kebab menu icon [⋮] in the upper right corner and select [Upload].

Item descriptions​

| Item | Description |
| --- | --- |
| CSV file | Click [Choose file] and select the CSV file you want to upload. You can obtain a sample CSV file by selecting [Download] from the kebab menu in the upper right corner of the screen. |
| Charset | Selects the character encoding for the content category. |
| Upload | Updates the content category with the uploaded CSV file. |
Content category upload behaviors​
Add new: If a category ID is missing, a new ID will be added.
Update: Existing category IDs will be updated.
Delete: Categories with a "delete flg" value of 1 will be be deleted.
---
Support
If you have any other questions, please contact us or check out Our Slack Community.