Form list
The form list screen allows you to manage form settings and replies.
Accessing the screen
In the left sidebar menu, click [Campaign] -> [Form] to access the form list.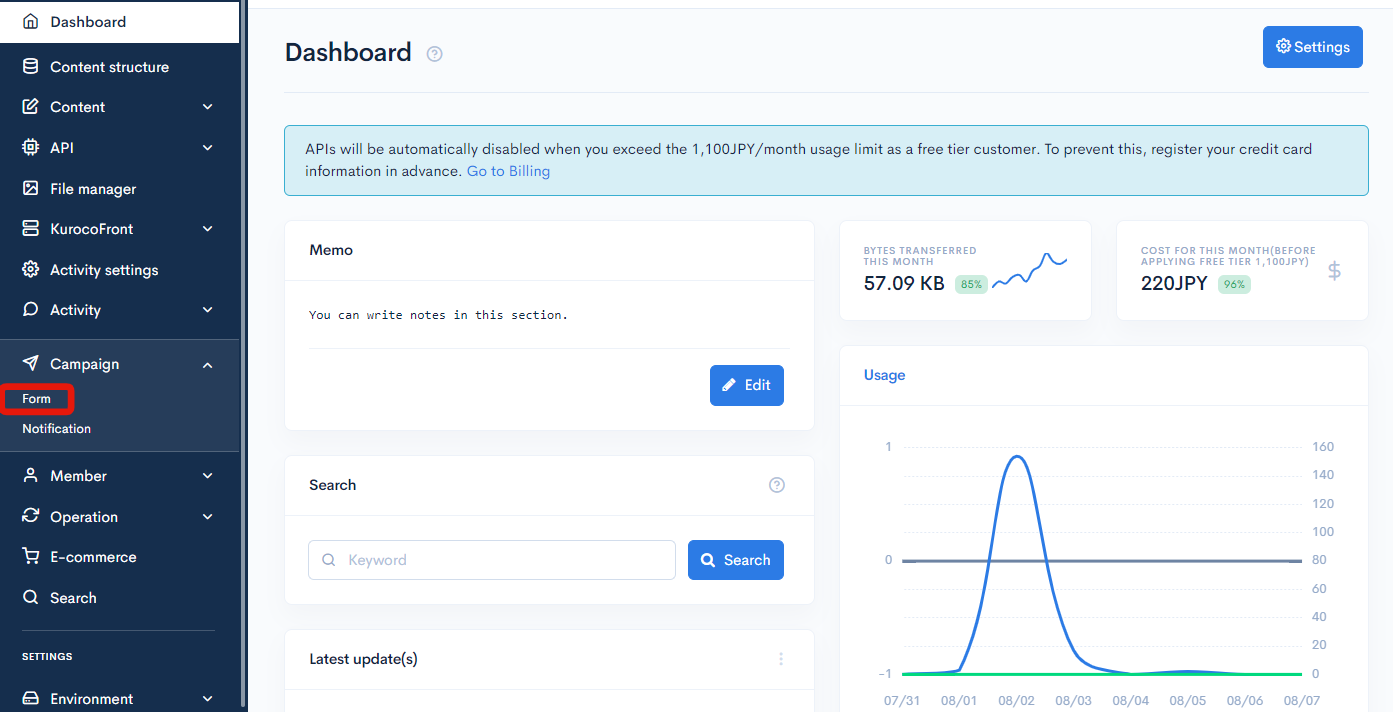 Item descriptions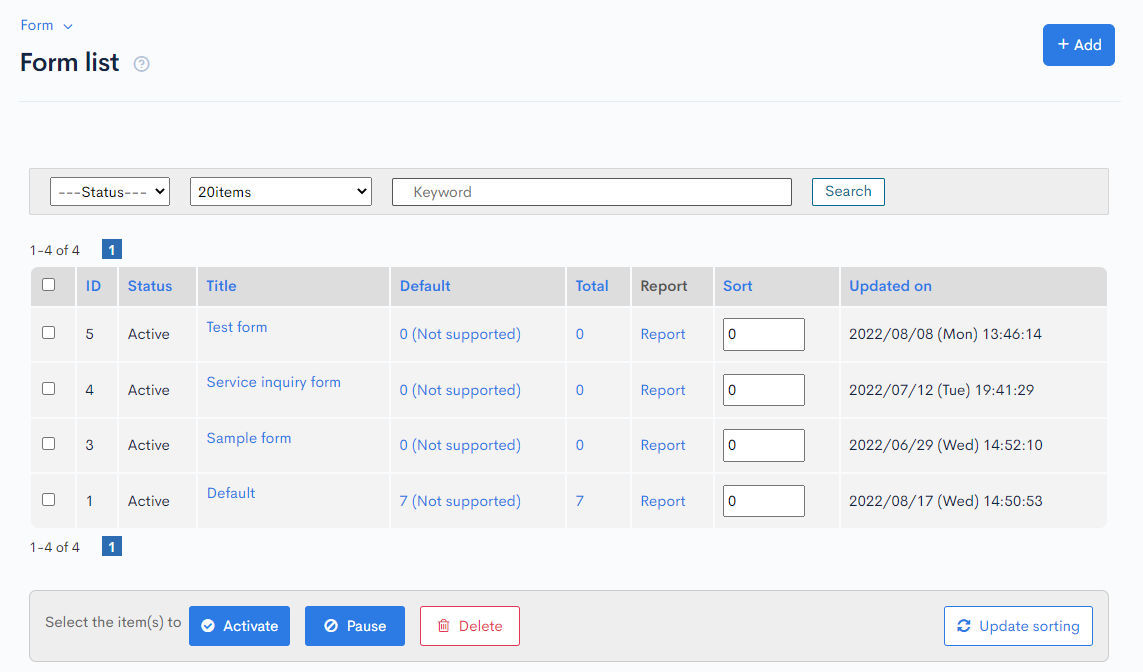 | Item | Description |
| --- | --- |
| Search | You can search the inquiry forms by applying different filters. |
| ID | Unique ID of the form (automatically assigned). |
| Status | Indicates if the form is currently active. |
| Title | Title of the form. |
| Default | Number of emails sent from the form with a default notification status. |
| Total | Total number of form submissions. |
| Report | Links to a report of the responses to the current inquiry. |
| Sort | Sets the sort number of the form. After entering the numbers, click [Update sorting] to sort the entries in descending numerical order. |
| Updated on | Date and time of the last update. |
Batch actions

You can perform the following batch actions by selecting multiple categories using the checkboxes in the left-most column.
| Item | Description |
| --- | --- |
| Activate | Activates the selected inquiry forms. |
| Pause | Inactivates the selected forms. |
| Delete | Deletes the selected forms. |
| Update sorting | Re-sorts all forms in descending order based on sort number. |