WYSIWYG custom color settings
​ Set custom font colors and background colors for each WYSIWYG field in Kuroco.

Accessing the settings
In the content structure editor, click [Settings] for the WYSIWYG field whose color you want to change.

Enter color codes separated by commas in "Custom colors" for options that you want to have available in WYSIWYG.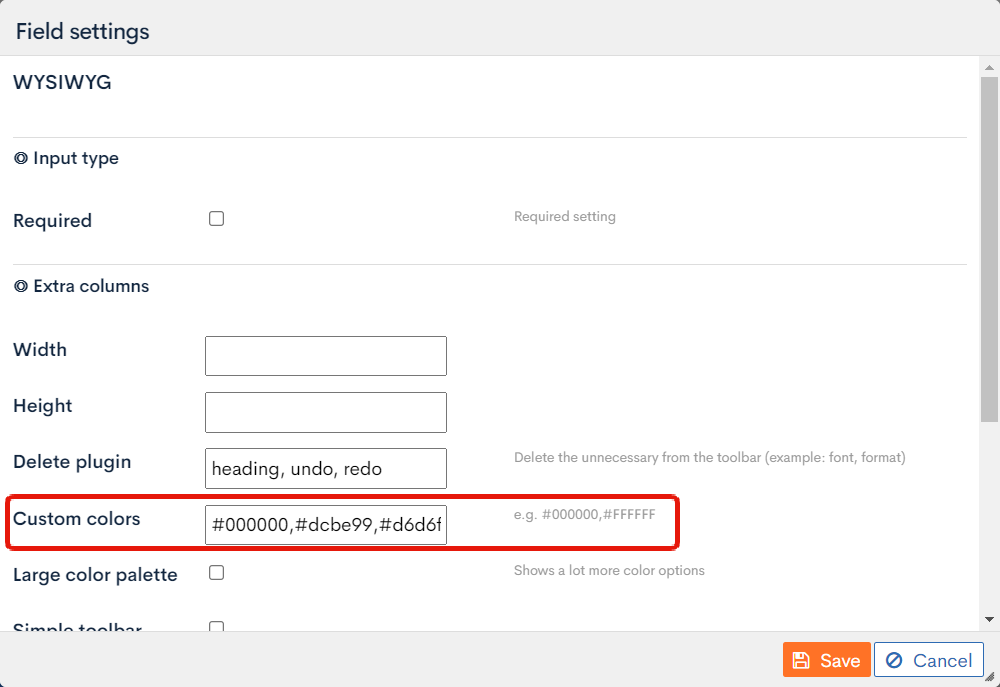 Example settings
Enter the color codes shown below:
 customColors::#000000,#dcbe99,#d6d6ff,#d6eaff,#d6ffff,#d6ffea,#d6ffd6,#dbdbff,#dbedff,#dbffff,#dbffed,#dbffdb,#d1ffff,#d1e8ff,#d1d1ff

You should see the following color display in the corresponding content editor: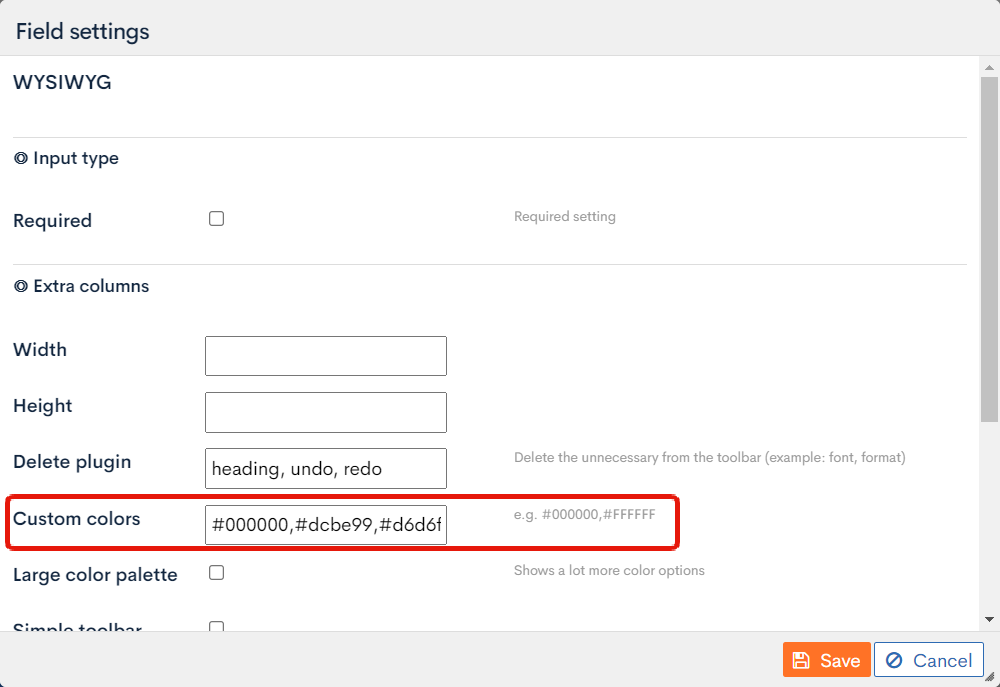 Note
You will need to configure each WYSIWYG field separately, including for multiple WYSIWYG fields within the same content group.
Only one set of settings can be applied to a single WYSIWYG field. For example, the font color palatte and font background color palette within a WYSIWYG field will be identical.
Using more than 16 colors
In the field settings dialog, select the box next to "Large color palette" to input more than 15 color codes.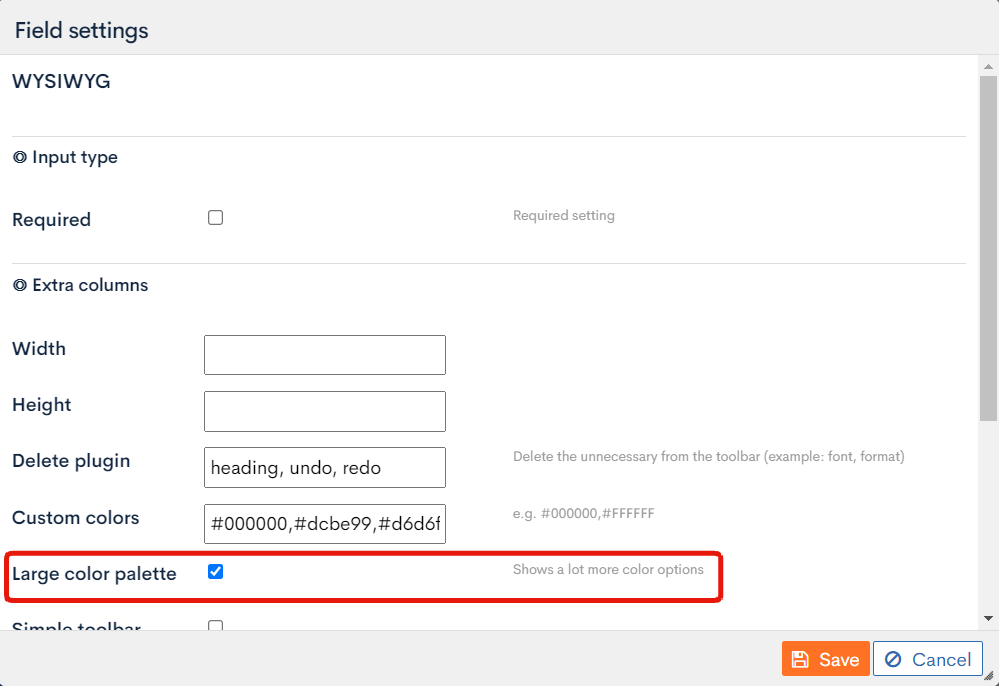 Setting custom colors in "Content input method"
You can also enter customColors::colorcode1,colorcode2,colorcode3,... directly under "Content input method" in the content structure editor. Select "WYSIWYG" as the input method.
Note: You can enter a maximum of 15 color codes here.