API Post-processing
Change the API response using this functionality.
Accessing the post-processing settings
In the left sidebar menu, click [API] and select the desired API.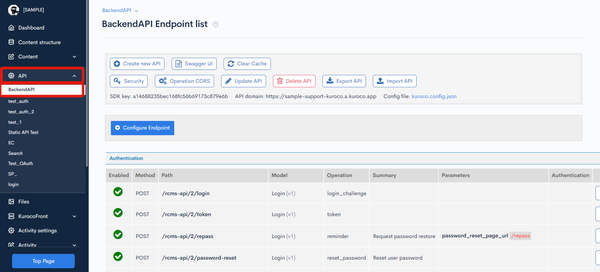 In the endpoint list, click [Post-processing] for the API endpoint you want to edit.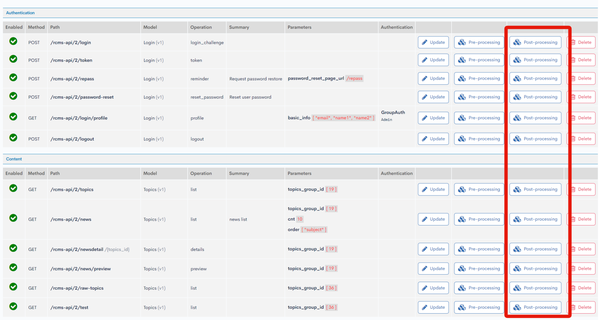 Click [Add] to open the post-processing setup menu.

Post-processing setup
Add, delete, or modify post-processing blocks in the settings.
Block types
Type
Description
Module
Name of the module.
White list
Displays only the specified fields in response. For nested fields, use . separators (i.e., data.content.title). List items are processed automatically: specify only the subfield names and not the list index for each one (e.g., list.title returns the title field for each list item).
Edit block
Renames, removes, or changes the field content using functions. For nested fields, use . separators (i.e. data.content.title -> subject). These functions take the same format as PHP, Smarty, or RCMS functions:

Truncate
Trim
Strtotime
Date Format
RCMS Date Format
Uppercase
Lowercase
Sprintf
Nl2Br
FileSize
ImageSize

Function