You can add/ update tags in one batch by uploading a CSV file here.
How to access Tag Upload page​
Click [Content] -> [Tag].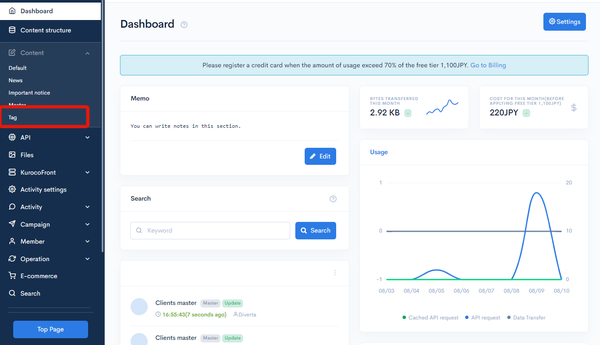 Click [Tag] above the page title and click [Upload] in the dropdown menu.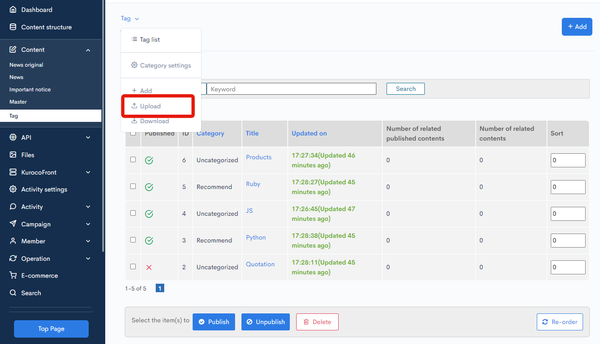 Tag Upload Item Description​

Item
Description
File setting(Tag)
Click [Choose file] and select CSV file to upload.
You can download the sample file to check the format by clicking [Download sample] link.
Update
You can reflect the contents of the uploaded CSV file.
The action when updating tags​
Add: If the tag ID is empty, it will be added.
Update: If the tag ID already exists, it will be updated.
Delete: By specifying the tag ID and put 1 on the delete flag, it will be deleted.
---
Support
If you have any other questions, please contact us or check out Our Slack Community.