Form copy
The form copy screen allows you to create a new form by copying an existing one.
Accessing the screen
In the left sidebar menu, click [Campaign] -> [Form].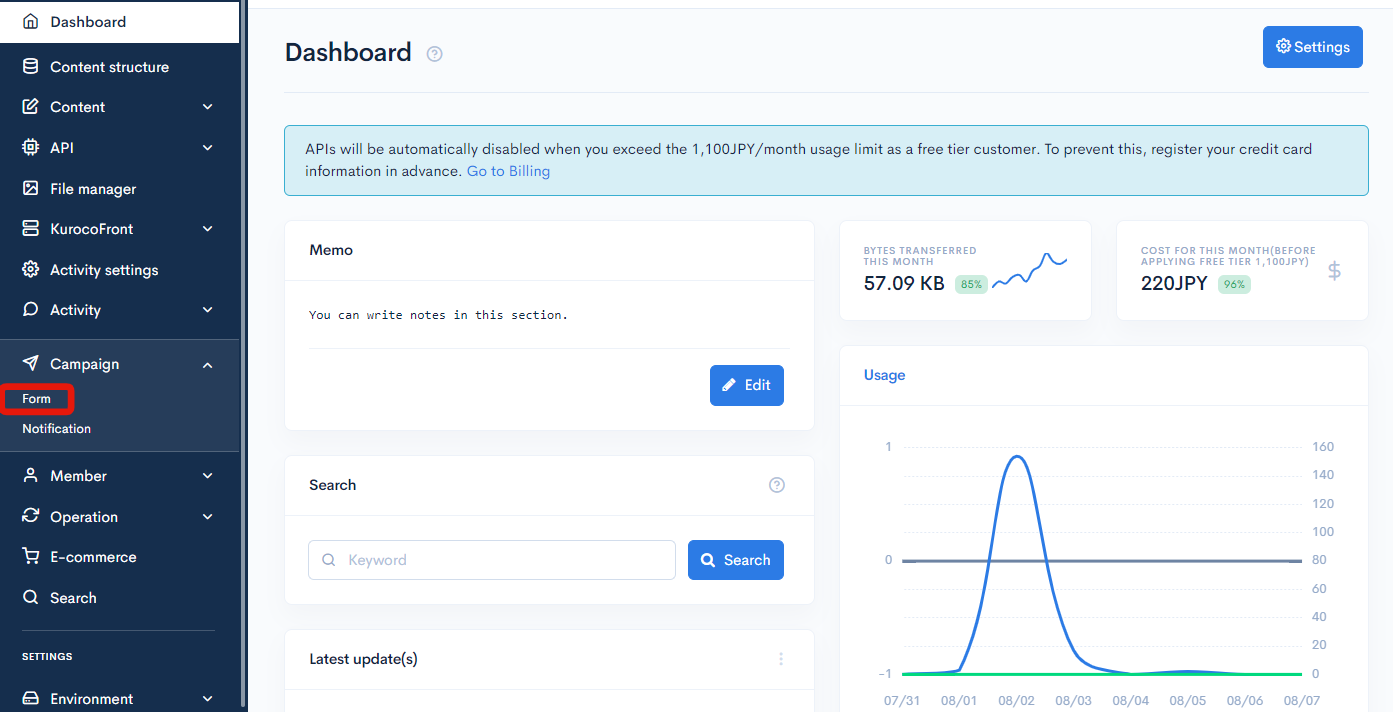 On the form list screen, click the title of the form you want to copy.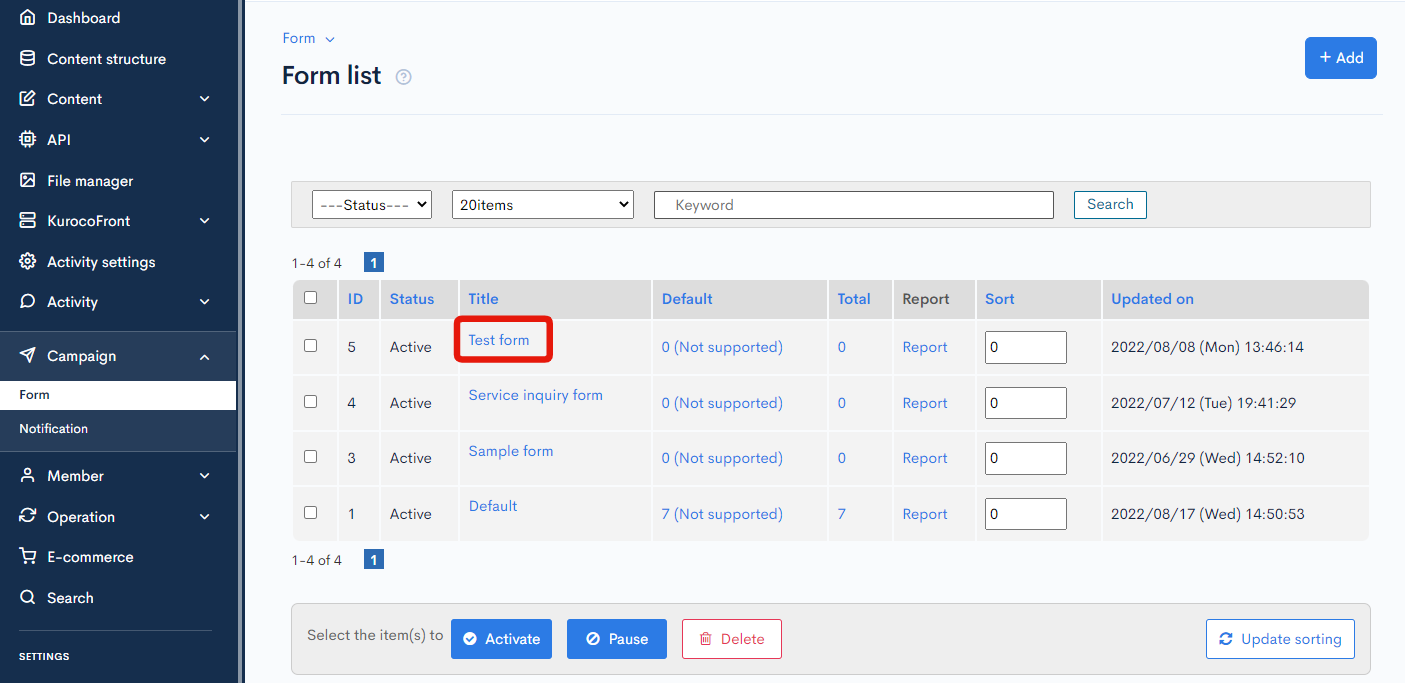 On the basic settings screen, click the [Copy] button in the upper right corner.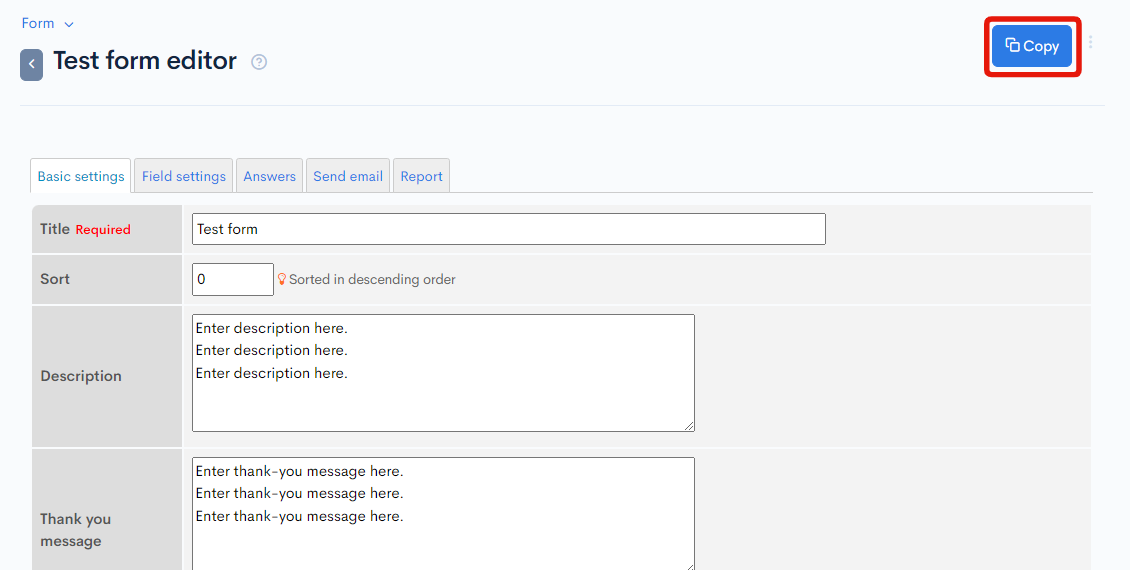 Item descriptions

| Item | Description |
| --- | --- |
| Copy from | Select the inquiry form you want to copy. |
| New inquiry name | Title of the new inquiry form. |
| [Copy] button | Click to execute the copy process. |