The form copy screen allows you to create a new form by copying an existing one.
Accessing the screen​
In the left sidebar menu, click [Campaign] -> [Form].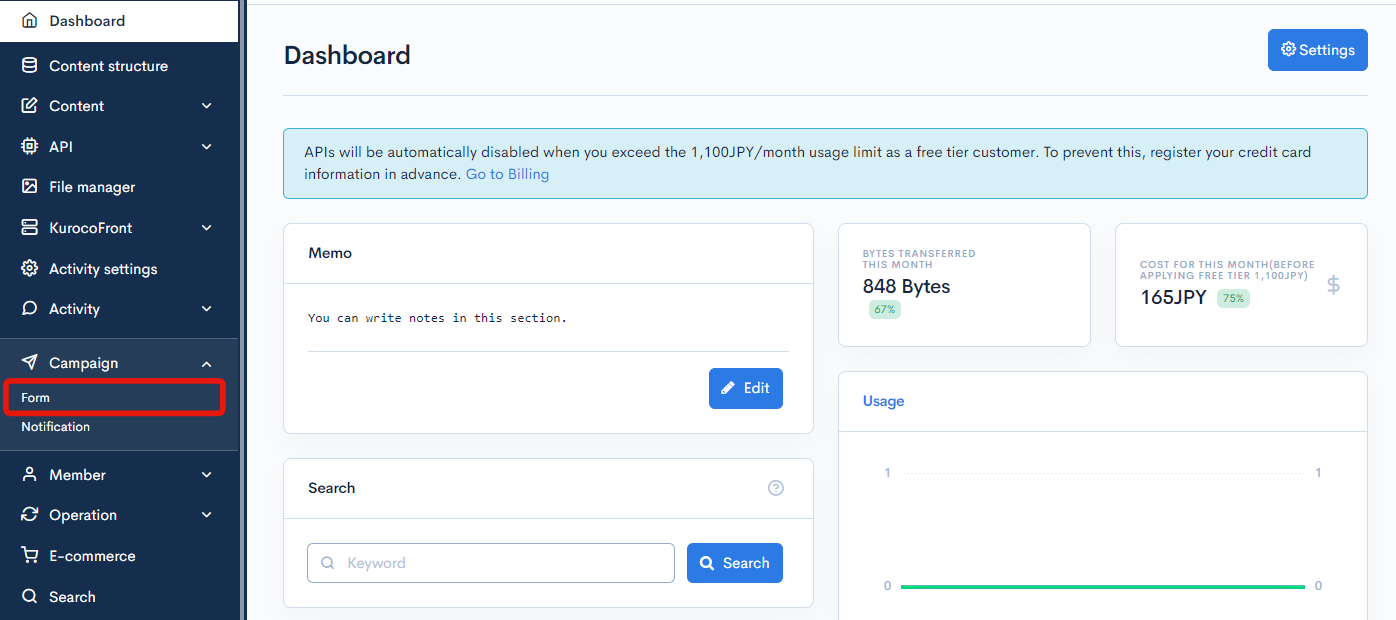 On the form list screen, click the title of the form you want to copy.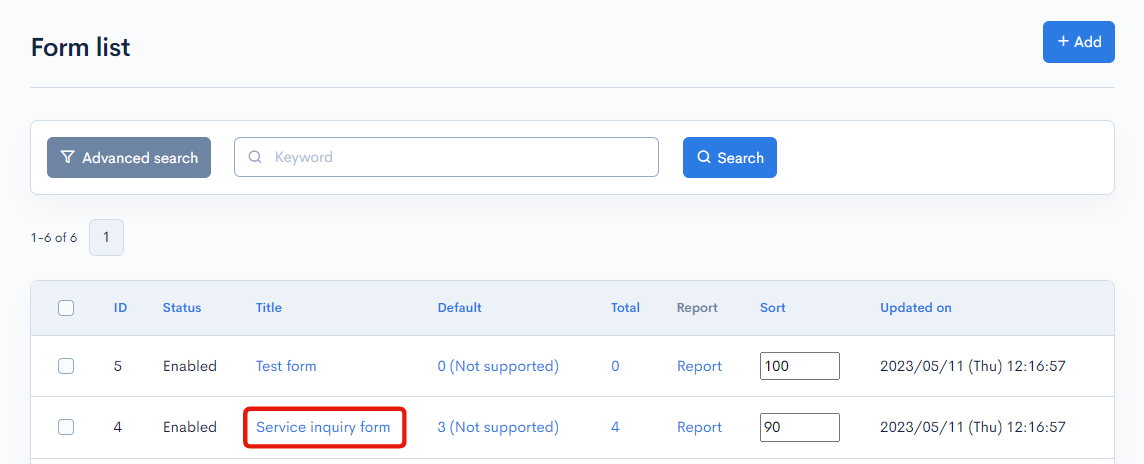 Click [Copy] in the upper right corner of the basic screen to copy form and create new form.

Click the [OK] button on the displayed message.

The editing screen for the newly copied form will open.

Click [Add] to save the form after editing the copied form.

---
Support
If you have any other questions, please contact us or check out Our Slack Community.