Inquiry report
The report tab shows a summary of the response data to the inquiries.
Accessing the screen
In the left sidebar menu, click [Campaign] -> [Inquiry].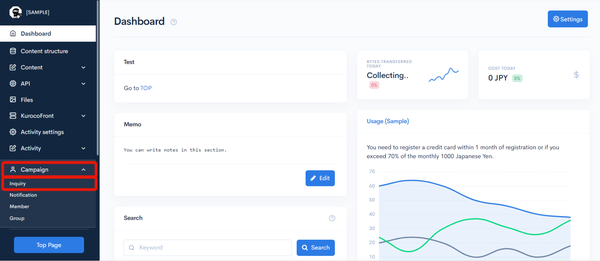 On the inquiry list screen, click the title of the inquiry form you want to edit.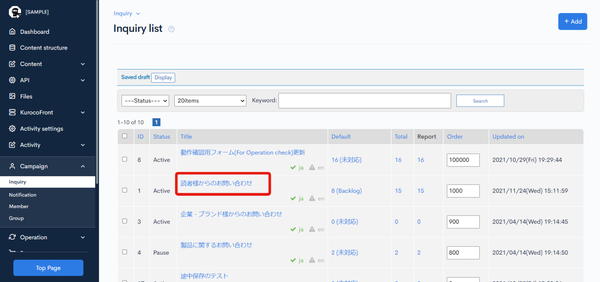 On the inquiry editor screen, click the [Item settings] tab.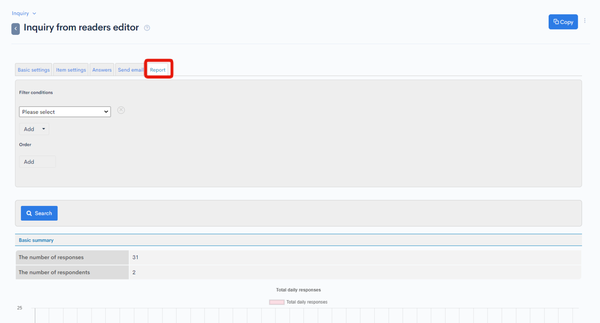 Item descriptions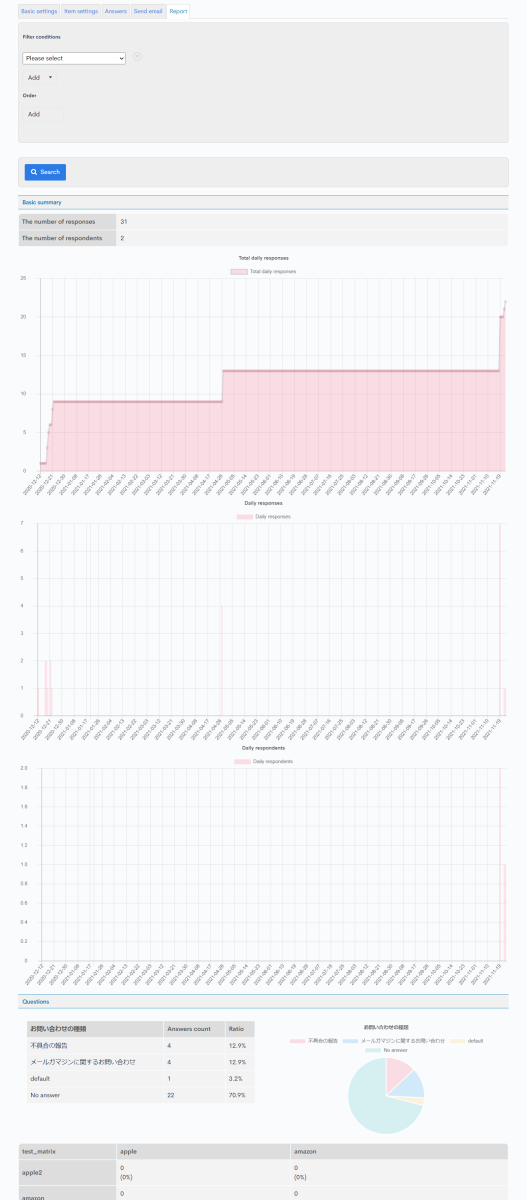 Item
Description
Basic summary
Table and graph reports of the number of responses and number of respondents.
Questions
Number, percentage, and pie chart breakdowns of the responses by option selected. Reports are displayed in the following order:

Single choice (radio buttons)
Single choice (dropdown list)
Single choice (checkbox)
Prefecture
Matrix