Tracking
The tracking function enables you to track notification analytics.
Accessing the screen
In the left sidebar menu, select [Campaign] -> [Notification].

On the notification list screen, click the title you want to track.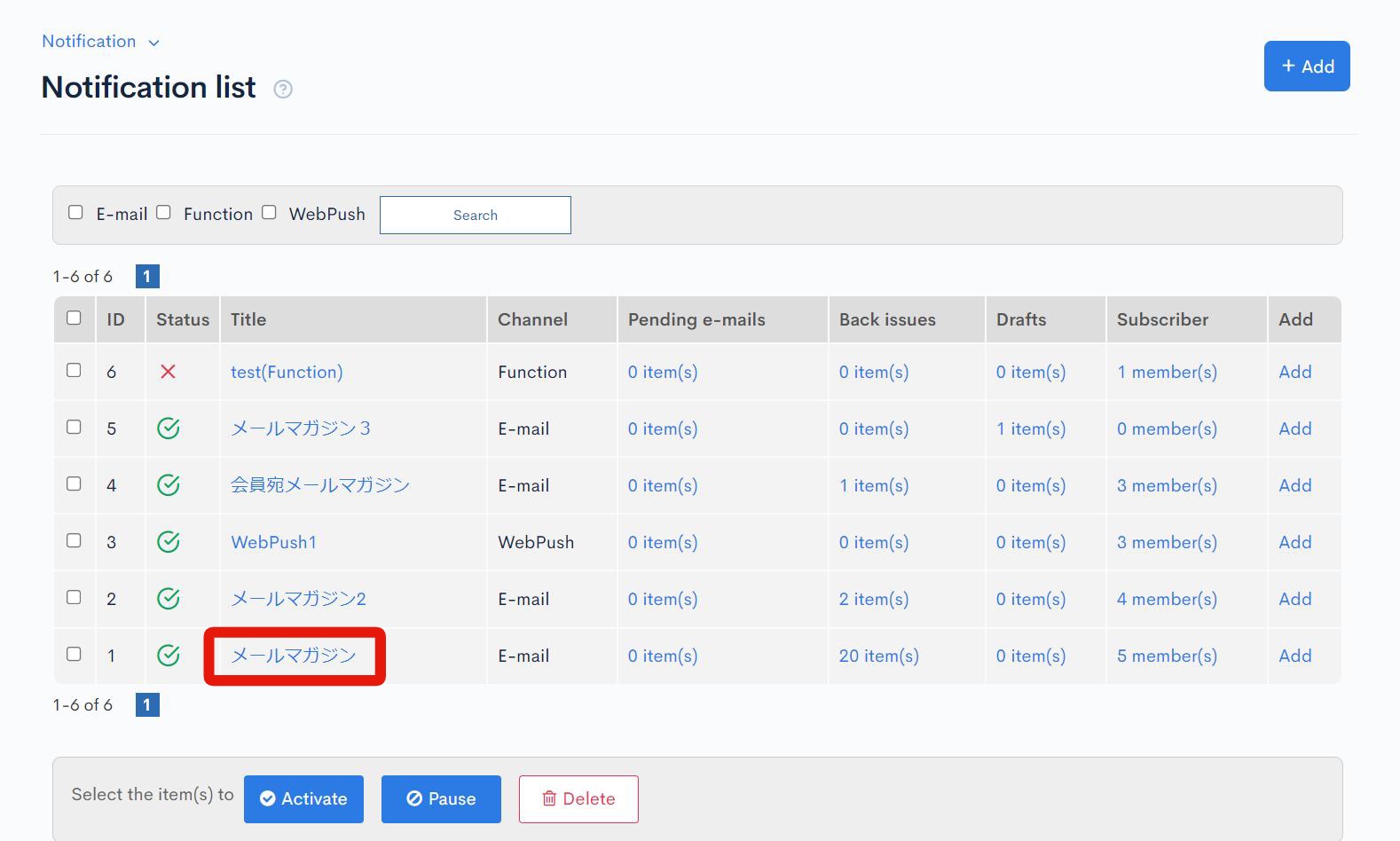 Then, on the notification editor screen, click the [Tracking] tab.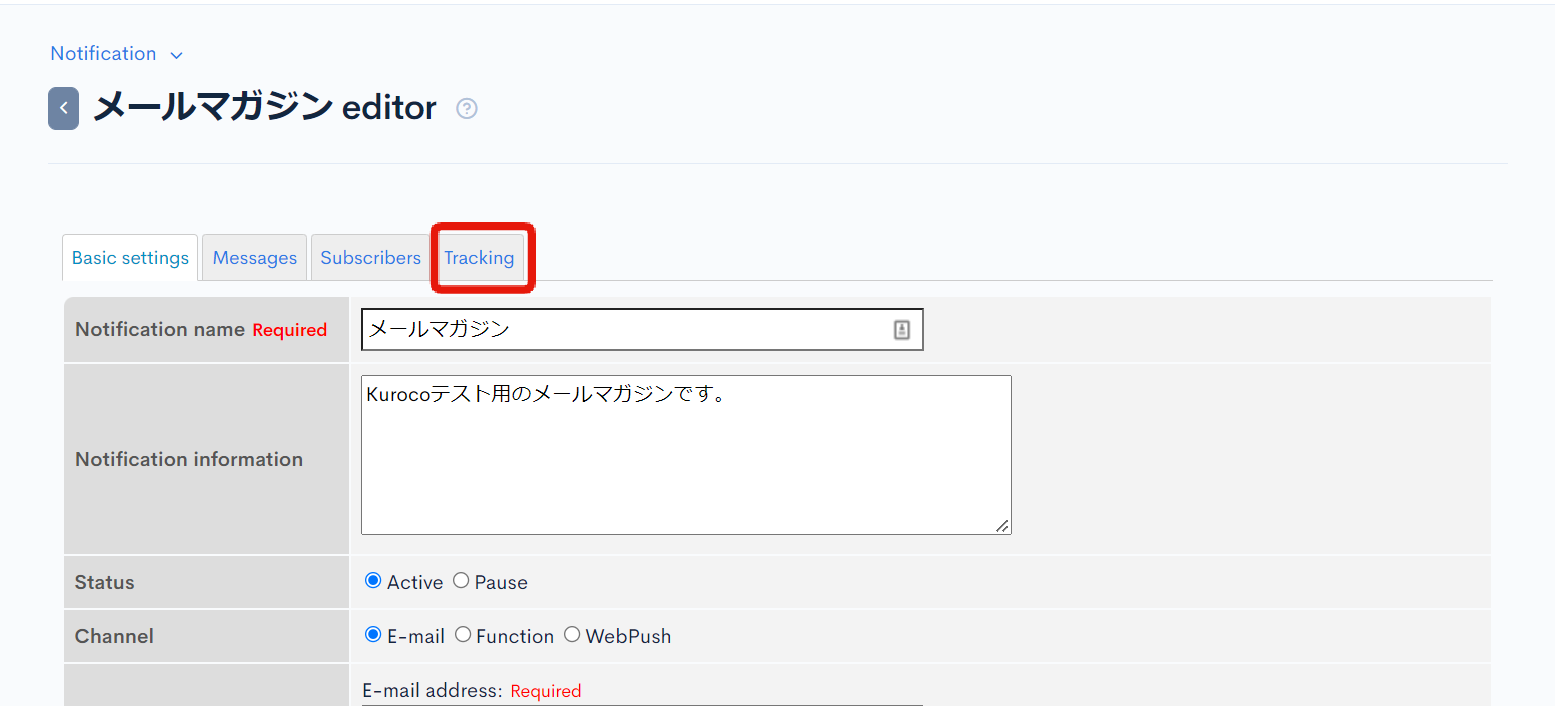 Field descriptions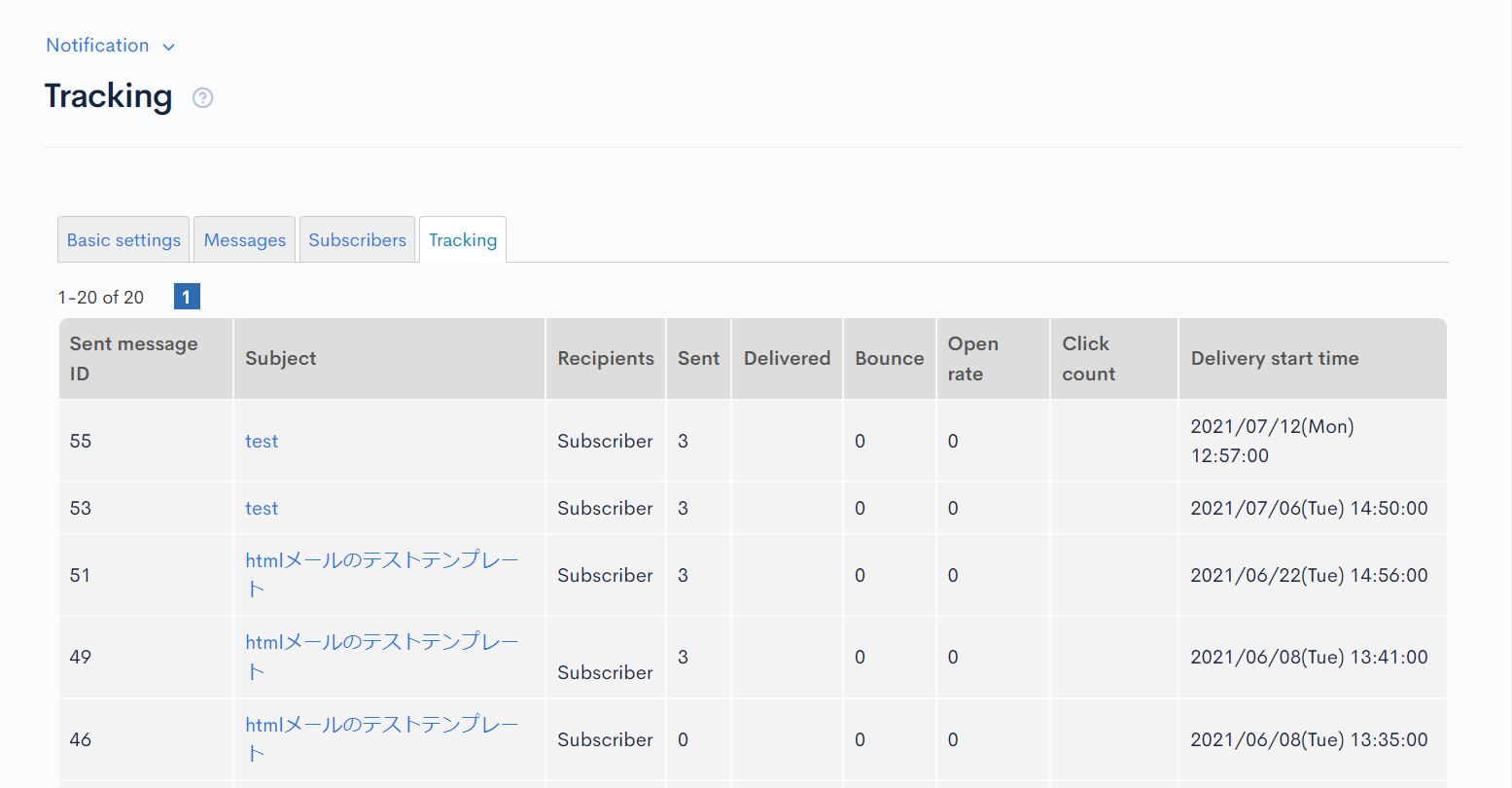 Field
Description
Sent message ID
Unique ID of the notification (automatically generated during message composition).
Subject
Subject line of the notification (click to view the message contents).
Recipients
Notification recipient(s).
Sent
Number of messages sent.
Delivered
Number of messages that have been successfully delivered.
Bounce
Number of bounced messages / delivery failures.
Open rate
Number and percentage of messages opened by recipients.
Click count
Number of times URL links in messages have been clicked.

If the notification contains multiple links, the click count for each URL is listed separately.

Delivery start time
Starting date and time of the notification delivery.