Subscribers
Use the notification subscribers screen to specify member e-mail addresses. You can enter them manually or upload them as a batch in CSV format.
Accessing the screen
In the left sidebar menu, click [Campaign] -> [Notification].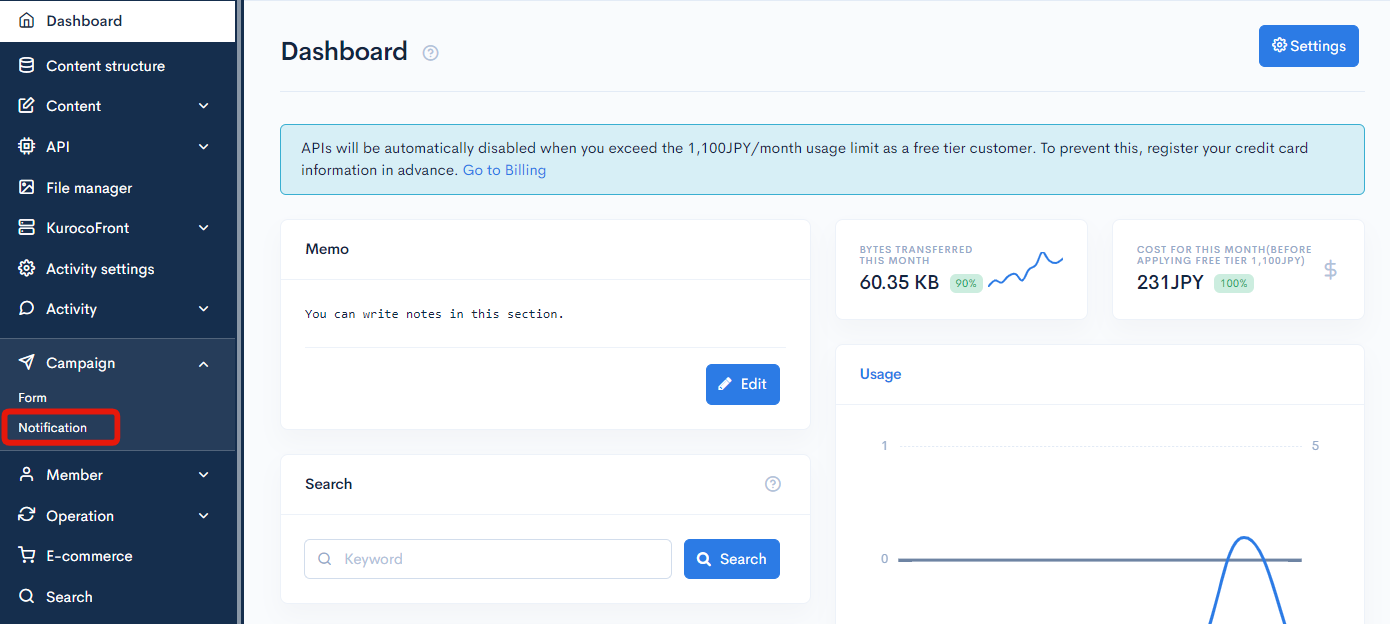 Click on the title of the notification you want to edit.

On the notification editor screen, click the "Subscribers" tab.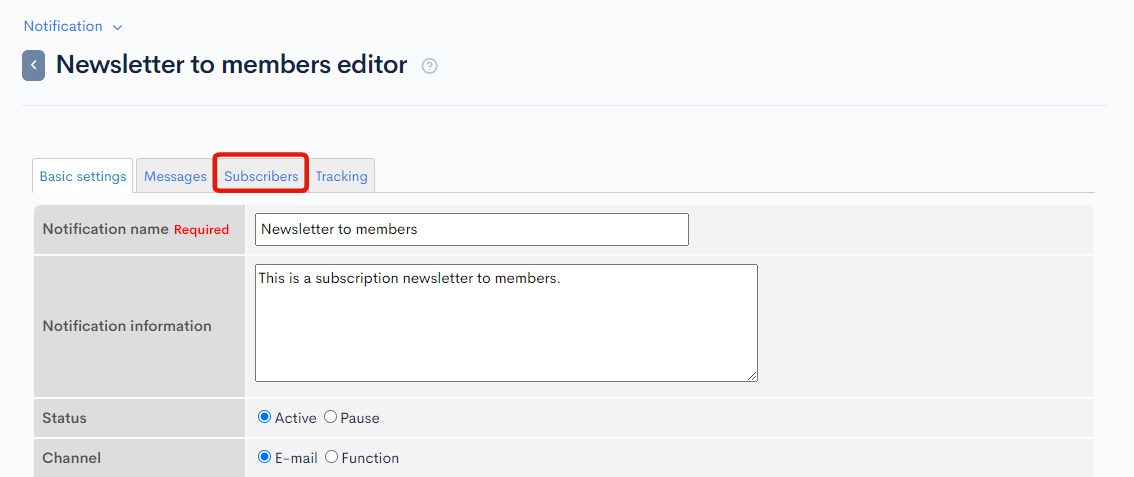 Item descriptions
Item
Description
E-mail address / Member ID
Enter the e-mail address or member ID of the user.
Add
Adds the input e-mail address / member ID to the subscriber list.
Delete
Removes the input e-mail address / member ID from the subscriber list.
Search
Filter the subscriber list by subscription status, e-mail address, or member ID.
Member ID
Unique ID assigned when a user subscribes on the member screen or when a CSV member list is uploaded.
Note: If a member ID is linked to an e-mail address, the recipient is automatically changed when the address changes.
E-mail address
E-mail address of the subscriber.
Registration date
Date and time of subscription.
Batch actions
Delete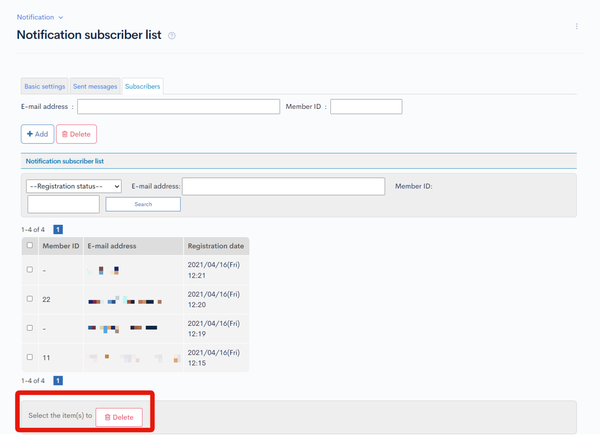 Select the desired members using the checkboxes in the left-most column, and click [Delete] to remove them from the subscriber list.
Upload/Download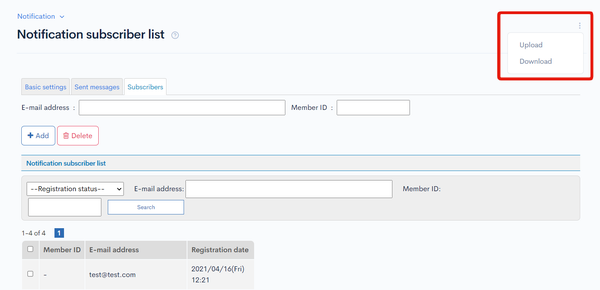 Click the kebab menu icon [⋮] in the upper right corner of the screen to upload or download the subscriber list as a CSV file.