How to sign up for Kuroco
You first need to sign up and create a new Kuroco account to use the service.
In this tutorial, we will explain how to create a Kuroco account.
How to sign up​
Access the Kuroco Free Trial page.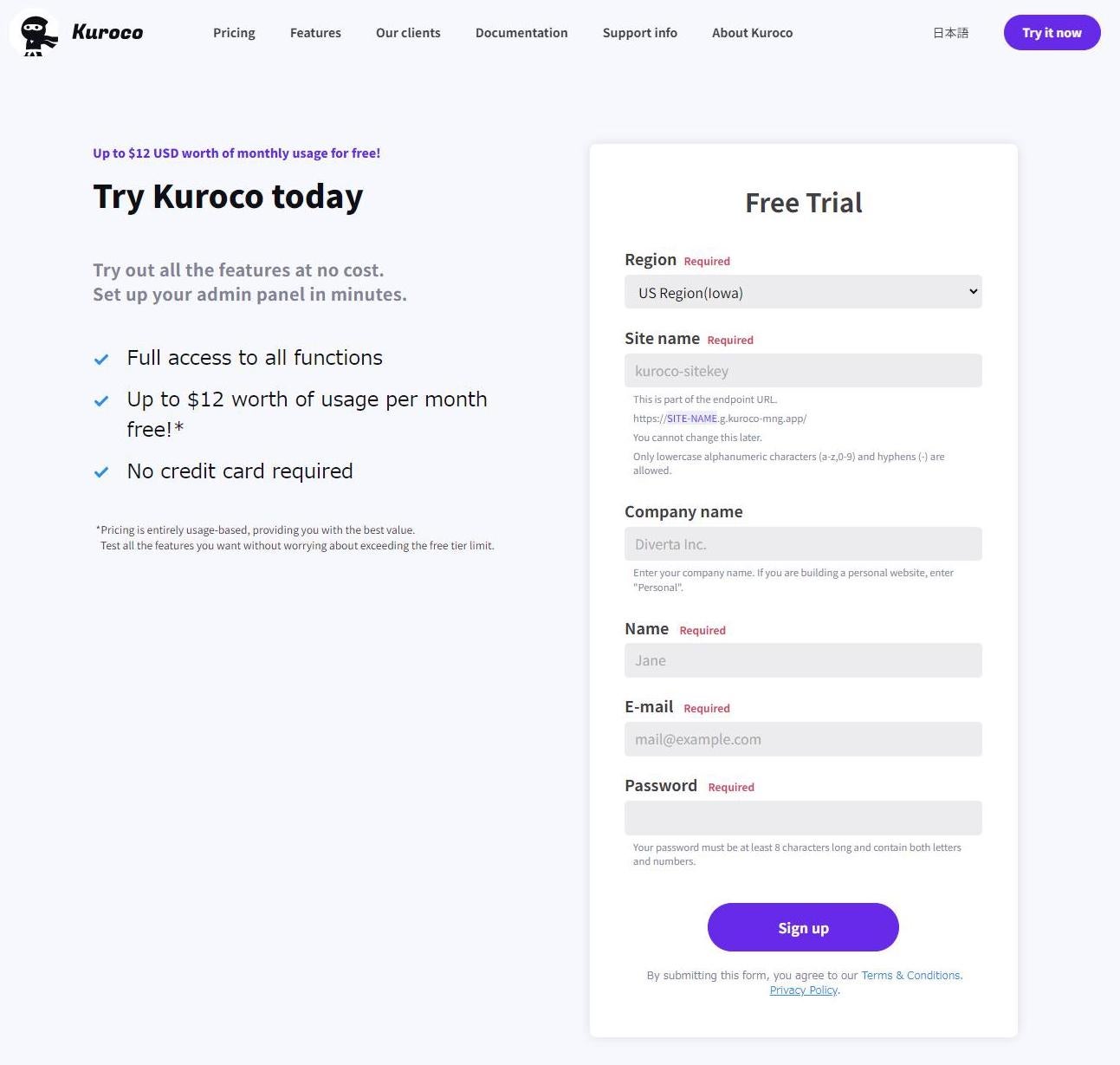 Enter the required information and click [Sign up].
Item
Description
Region
Select a region from the dropdown.
Site name
Enter your site name. It will be a part of your Site's URL.
Company name
Enter your company's name. If this is for personal use, please type "Personal".
First name
Enter your first name.
Last name
Enter your last name.
E-mail
Enter your e-mail address.
Password
Enter your password.
Your password must be at least 8 characters long and contain both letters and numbers.
After you click [Sign up], you will receive a notification e-mail to the address you entered in the form.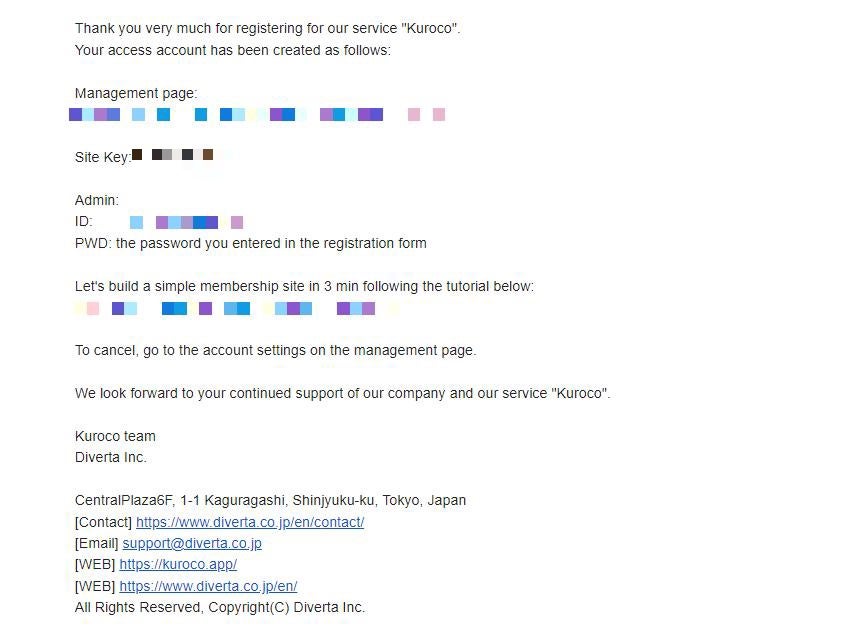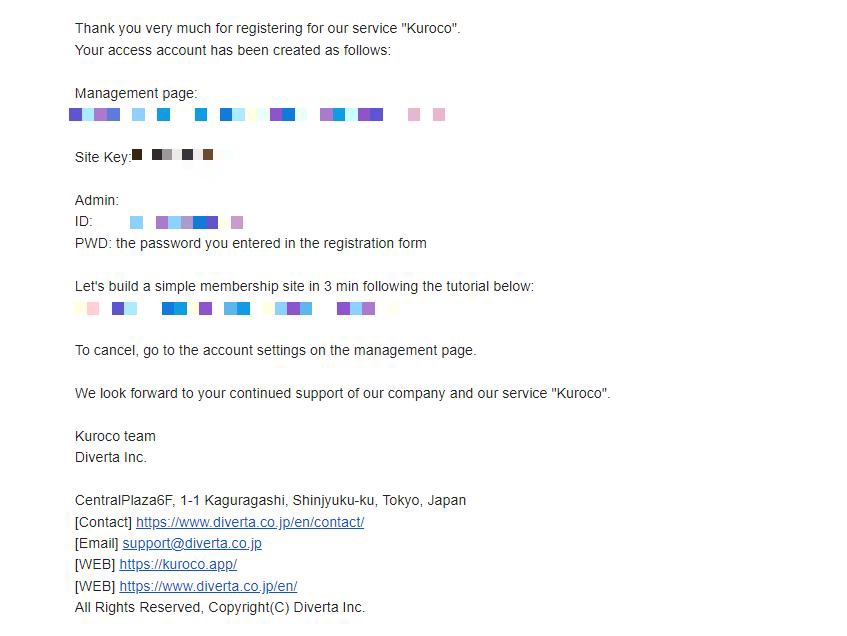 Click the management page URL on the e-mail to access your Kuroco site's management page.
You have successfully signed up for Kuroco.
---
Support
If you have any other questions, please contact us or check out Our Slack Community.