Site admin can add members by using the "Member" functionality.
Add a member​
1. Access the member list page
Click [Member] -> [Member].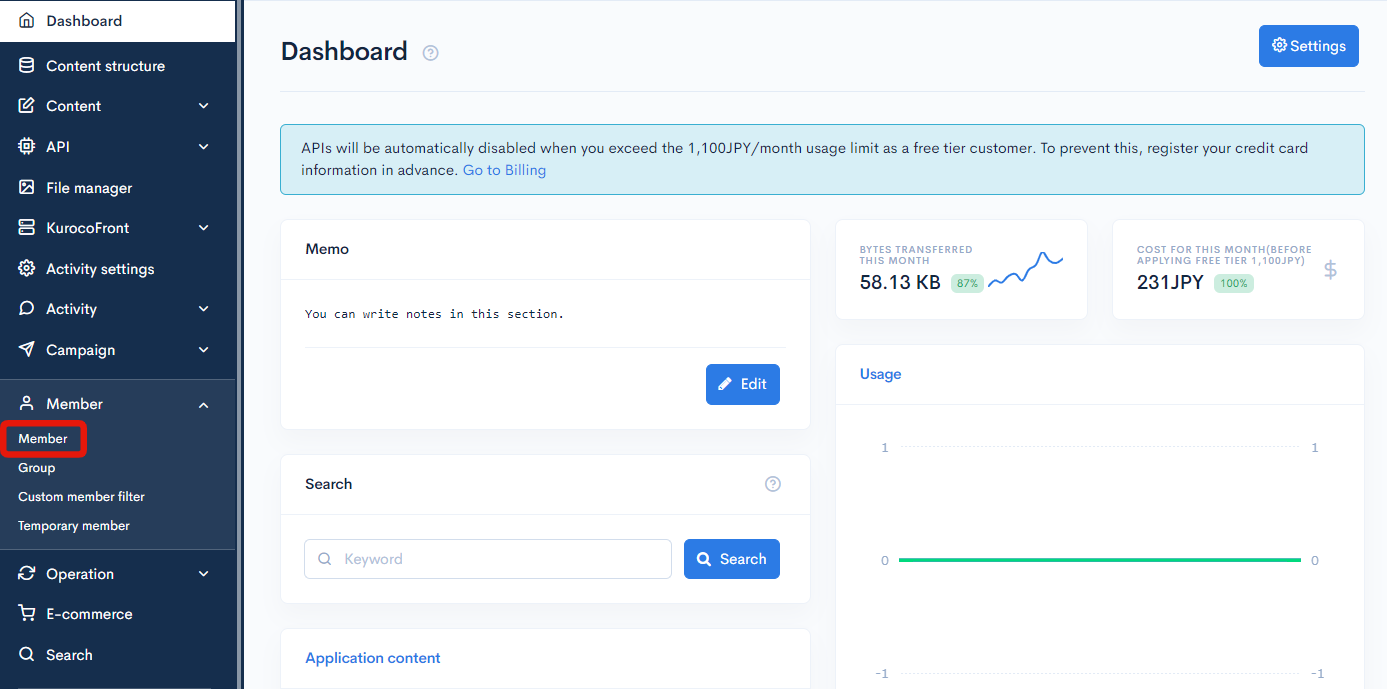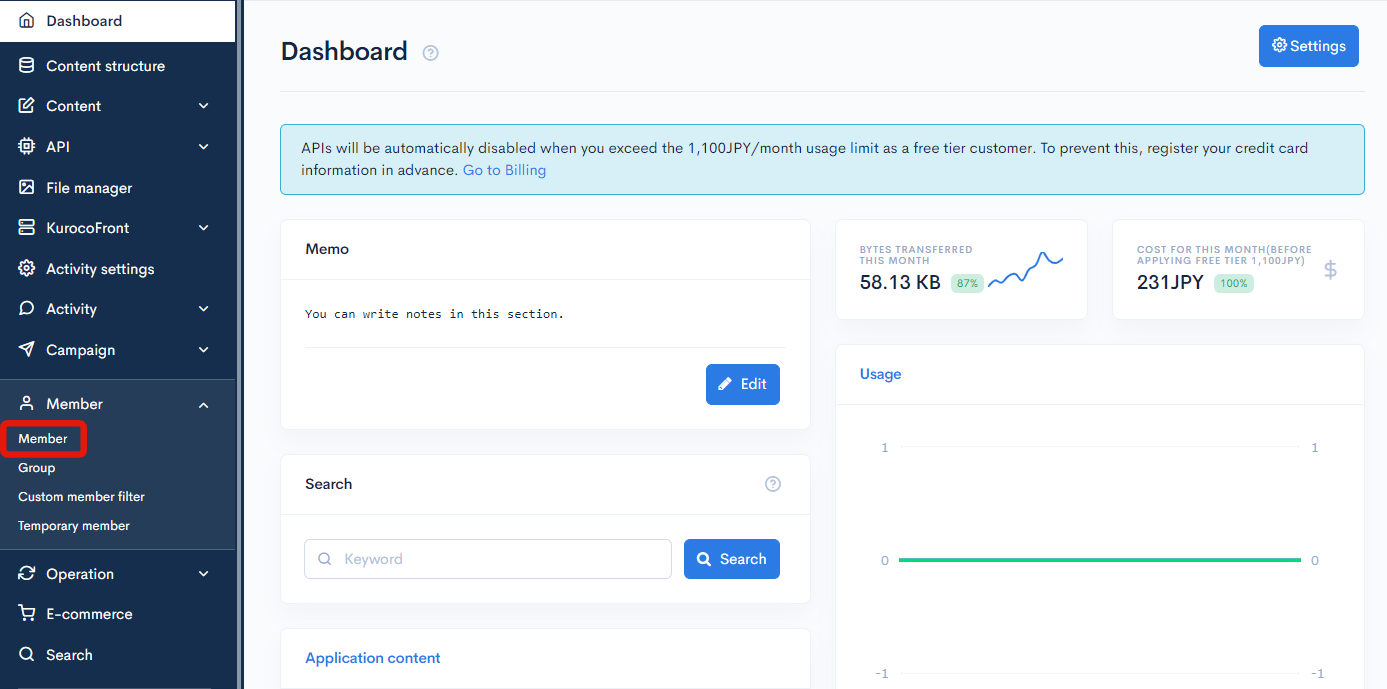 2. Click [Add member]

3. Enter the member's information
Please refer to Edit Members for the details and explanation of the input fields. Please ensure the following fields are filled in:
[ID Info] tab: "Name"
[ID Info] tab: "E-mail" or "Login ID"
[ID Info] tab: "Password"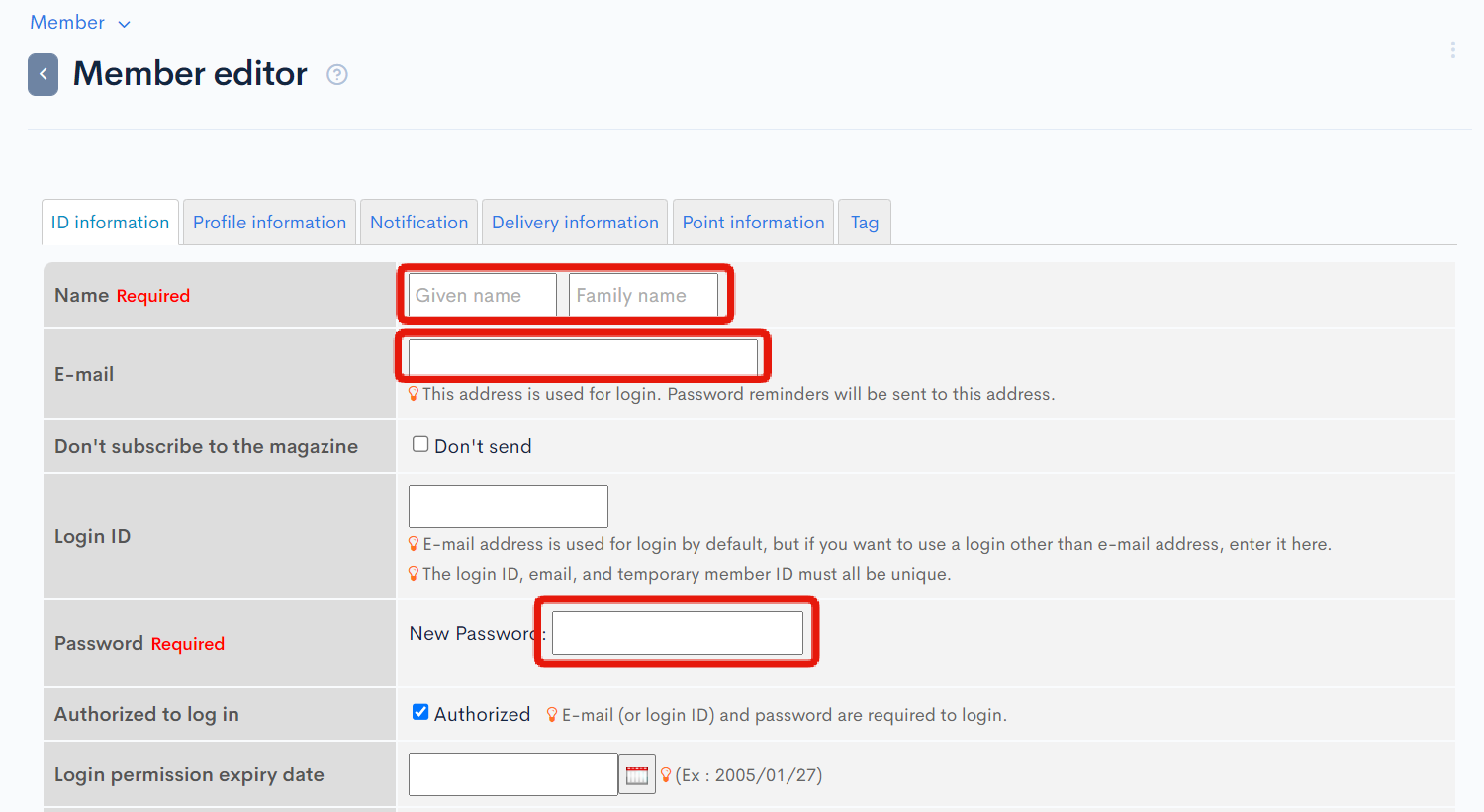 4. Click [Add]
A new member will be created with a message displaying "Added". This concludes the steps required to create a new member.
Note​
If the site has access restrictions, check the "Group" information located in the "ID info" tab to the member's details page. "Group" are assigned to a member by default based on the Default group setting. "Group" can be selected from the dropdown list.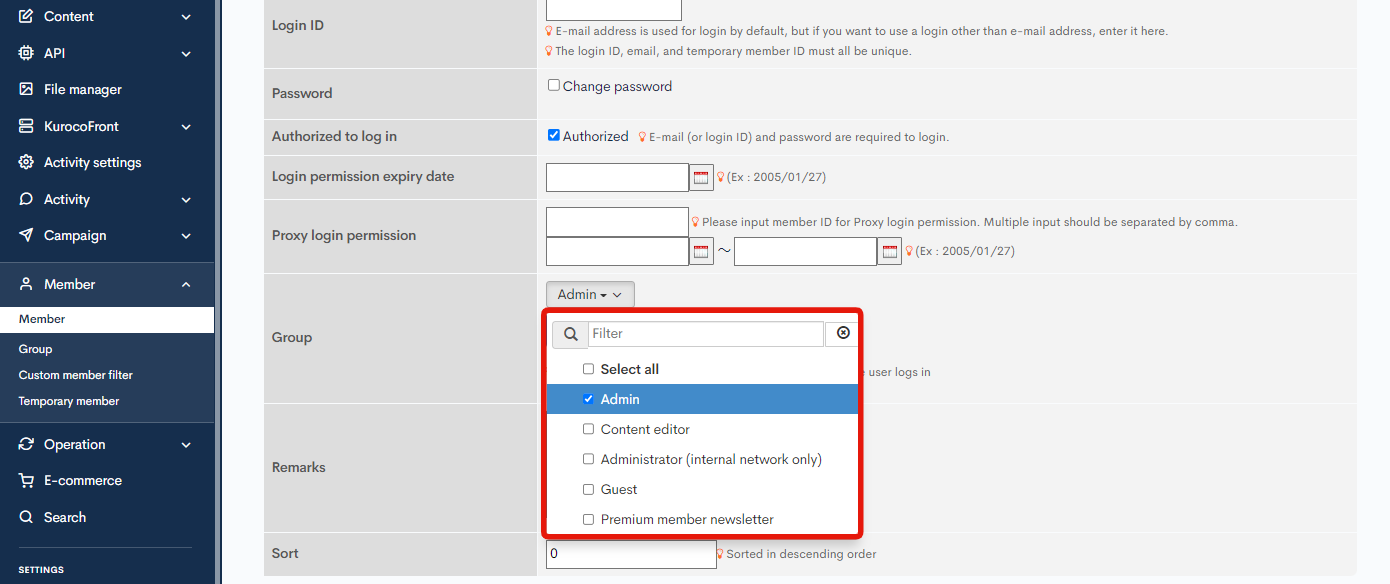 ---
Support
If you have any other questions, please contact us or check out Our Slack Community.