The default group settings screen configures the default groups for new members.
Accessing the screen​
In the left sidebar menu, click [Member] -> [Member].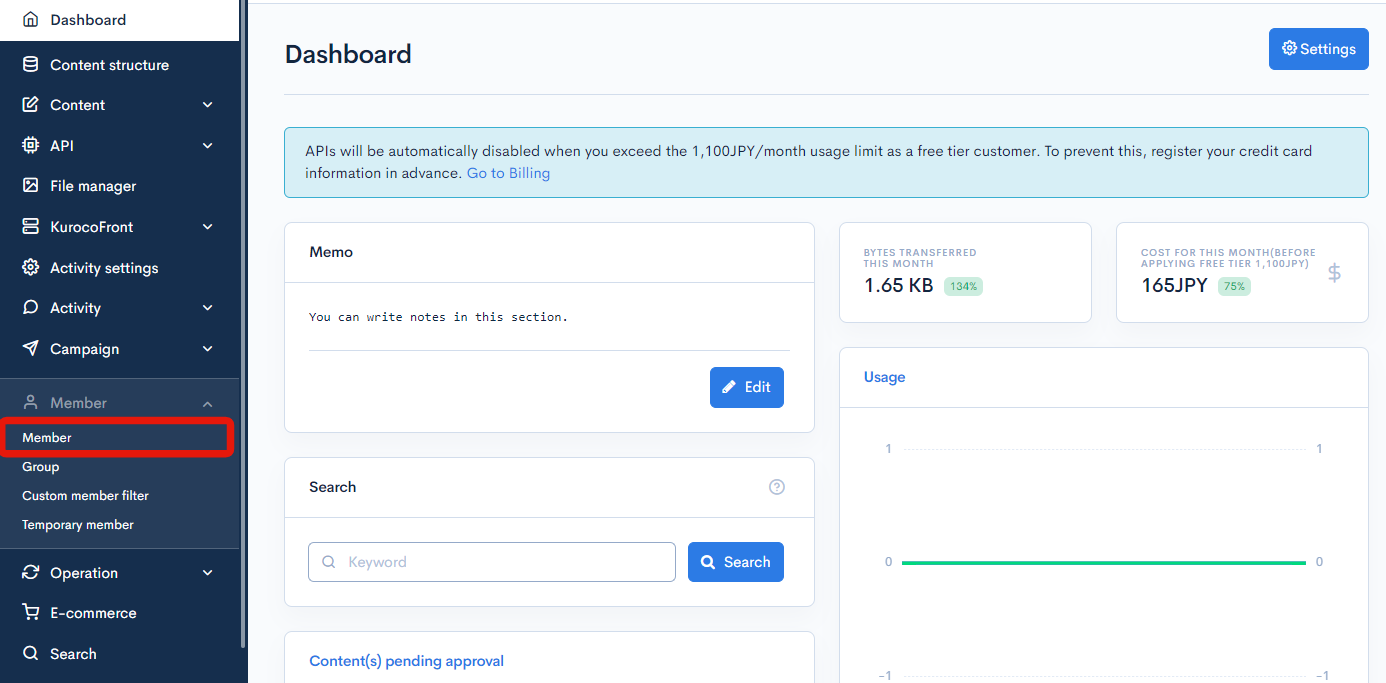 On the member list screen, click the [Member] link above the page title and select [Advanced member settings] in the dropdown menu.

On the advanced member settings screen, click [Configure default group settings].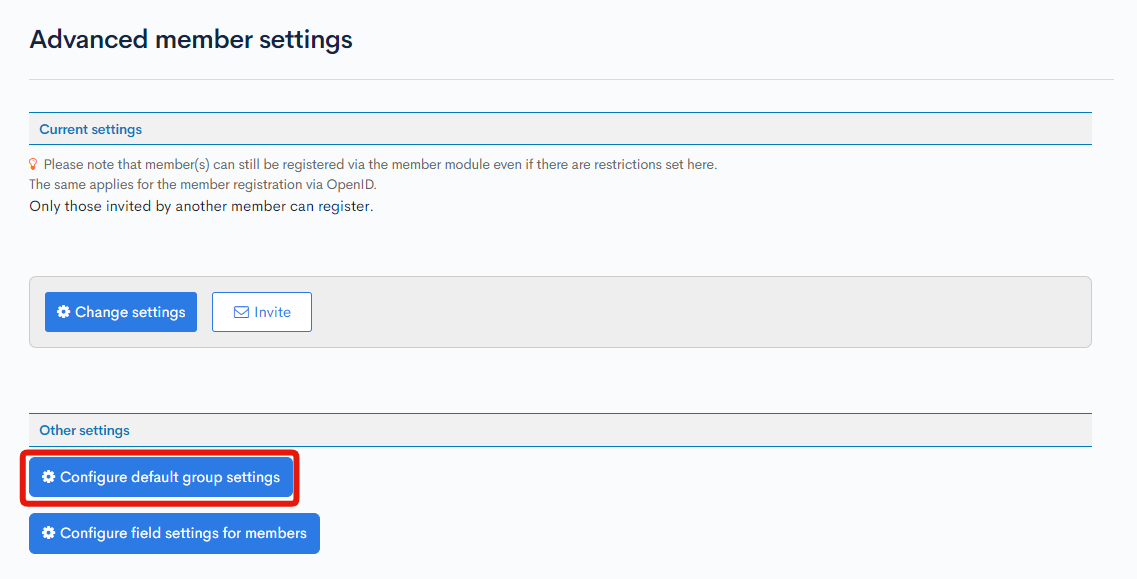 Item descriptions​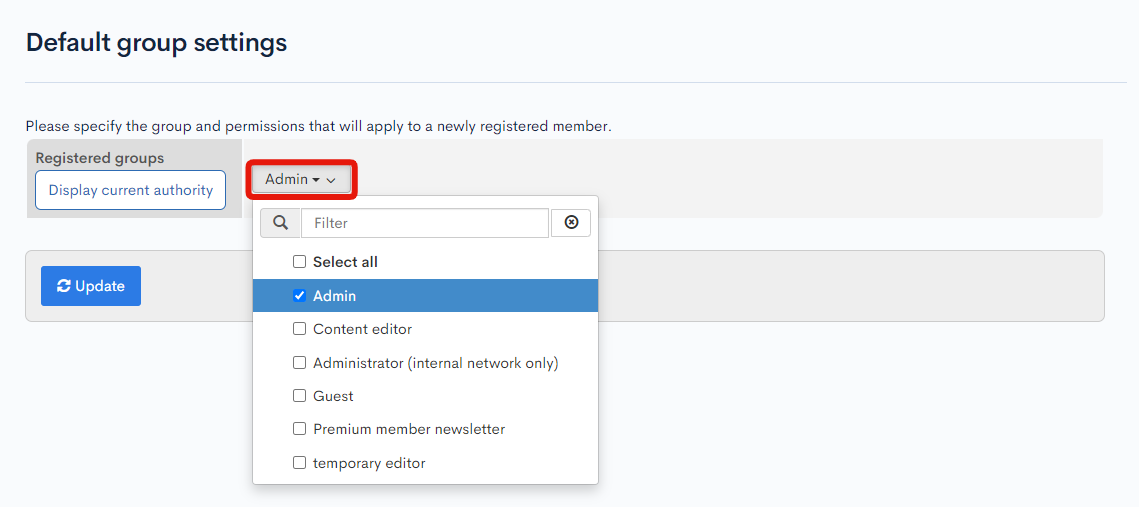 | Item | Description |
| --- | --- |
| Registered groups | Select the default group(s) for new members using the dropdown list. |
| Display current authority | Click to view the permissions available to the selected group(s). |
Click [Update] to apply the group settings above as the default.

---
Support
If you have any other questions, please contact us or check out Our Slack Community.