Firebase
The Firebase screen enables you to configure settings for integrating Firebase into your website.
Accessing the screen
In the left sidebar menu, under "SETTINGS", click [External system integration] -> [Firebase].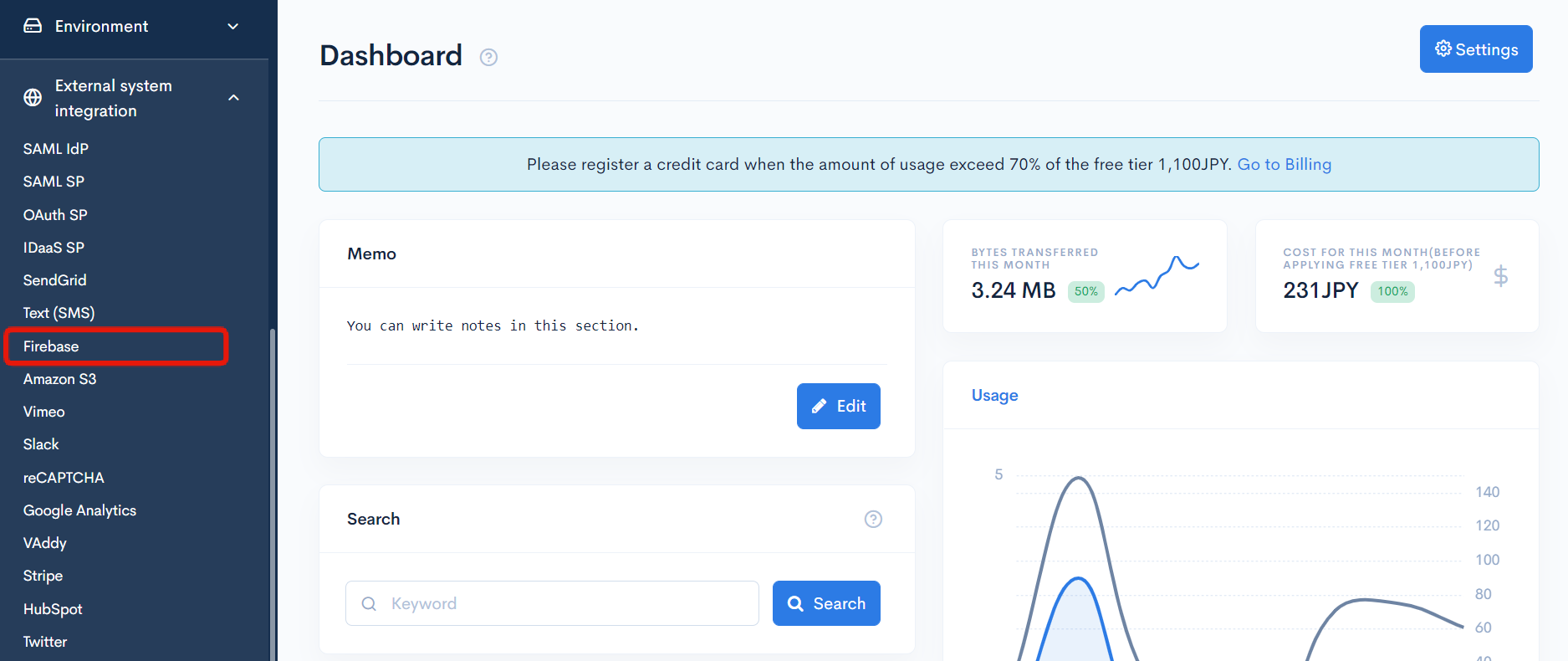 Item descriptions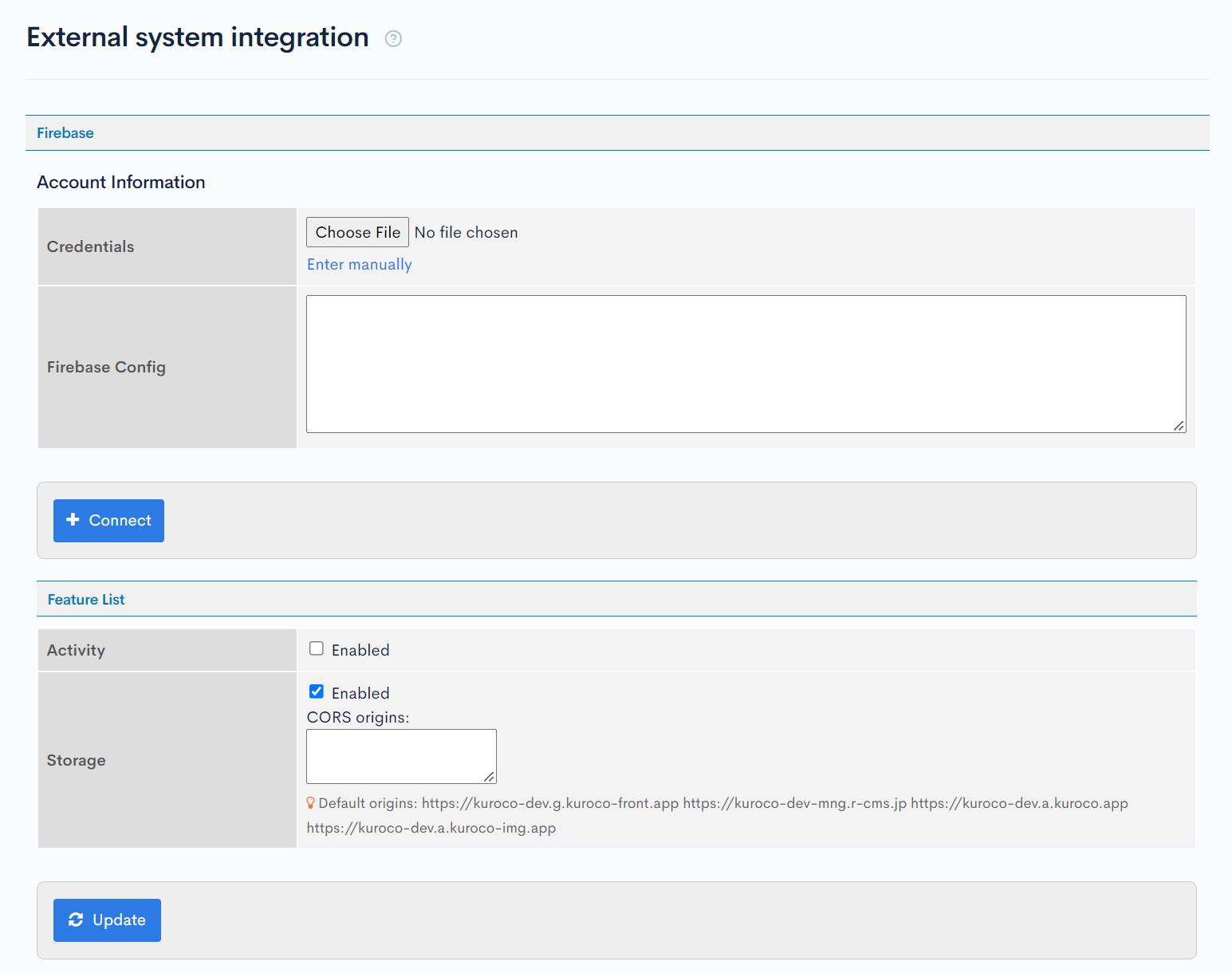 Account information
| Item/Button | Description |
| --- | --- |
| Credentials | Private key obtained from the Firebase admin page. |
| App config | Config file obtained from the Firebase admin page. |
| Connect | Click to execute the integration with Firebase. |
Feature list
Item/Button
Description
Activity
This setting is not available.
Storage
Check the "Enable" box to enable Firebase storage.
If you enter a domain in the CORS origins, you will be able to view and retrieve files on the GCS from the domain you entered.
Update
Click to apply the changes to the feature list settings.
More information
See: Integration and file storage with Firebase for a detailed tutorial.