VAddy
The VAddy screen enables you to configure settings for integrating VAddy into your website.
Accessing the screen
In the left sidebar menu, under "SETTINGS", click [External system integration] -> [VAddy].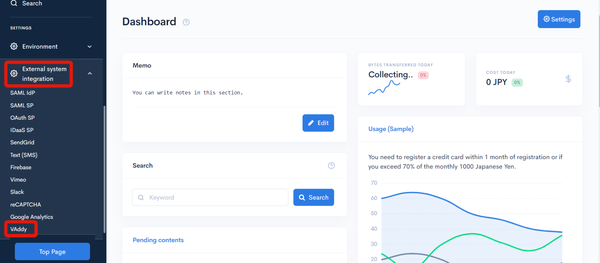 Item descriptions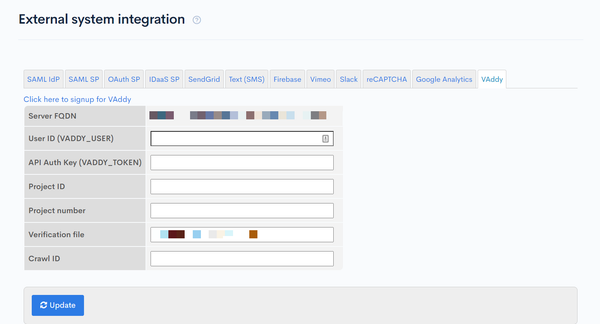 Item/Button
Description
Click here to signup for VAddy
Clicking this link redirects you to the VAddy sign-up page with an automatically assigned service code.
Server FQDN
Server FQDN for the VAddy project.
User ID (VADDY_USER)
Your VAddy user ID.
API auth key (VADDY_TOKEN)
API authentication key (VADDY_TOKEN) from VAddy's WebAPI settings page.
Project ID
Your VAddy project ID.
Project number
Your VAddy project number.
Verification file
Name of the server owner verification file you obtained on VAddy.
(Note: This field is for the filename, not the contents of the file. The name should begin with vaddy- and ends in the .html extension.)
Crawl ID
Your VAddy crawl ID.
Update
Click to apply the changes you made on this screen.