SendGrid
The SendGrid screen enables you to set up a SendGrid-integrated admin e-mail account.
Accessing the screen
In the left sidebar menu, under "SETTINGS", click [External system integration] -> [SendGrid].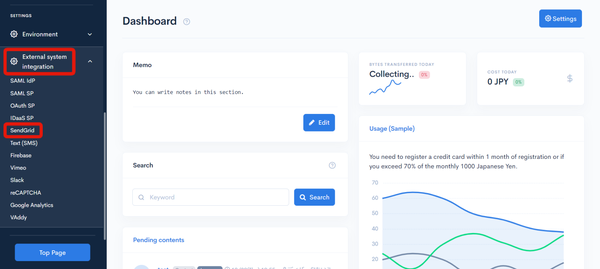 Item descriptions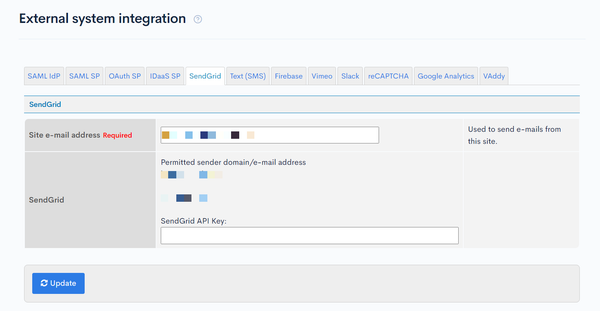 Item/Button
Description
Site e-mail address
Enter the admin e-mail address to be used.
(Note: This address must be registered in the list of allowed domains/e-mails.)
SendGrid
Enter the SendGrid API key in the corresponding field.
Update
Click to apply the changes you made on this screen.