Site settings
The site settings screen allows you to verify and update the settings for the entire site.
Accessing the screen
In the left sidebar menu, under "SETTINGS", click [Environment] -> [Site settings].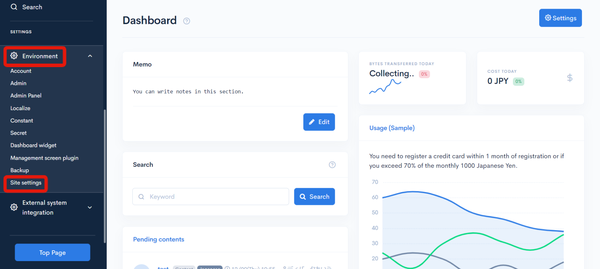 Item descriptions
Common

Campaign

Member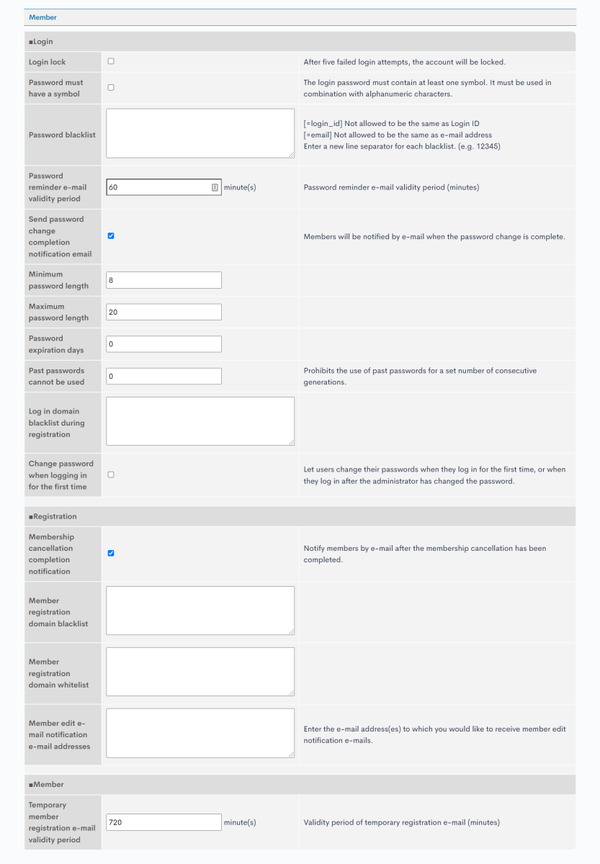 Content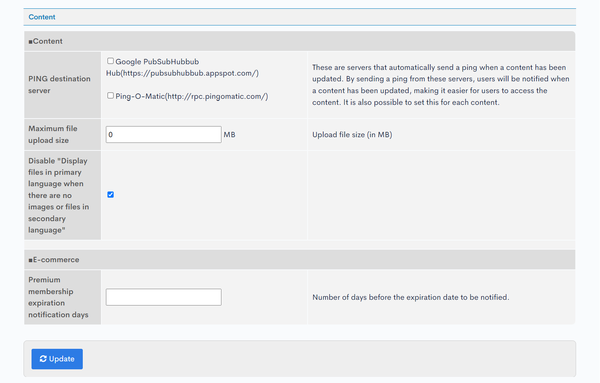 After you have configured the desired settings, click [Update] at the bottom of the screen to apply all changes.