Member download
The member download screen enables you to download member information in bulk.
Accessing the screen
In the left sidebar menu, click [Member] -> [Member].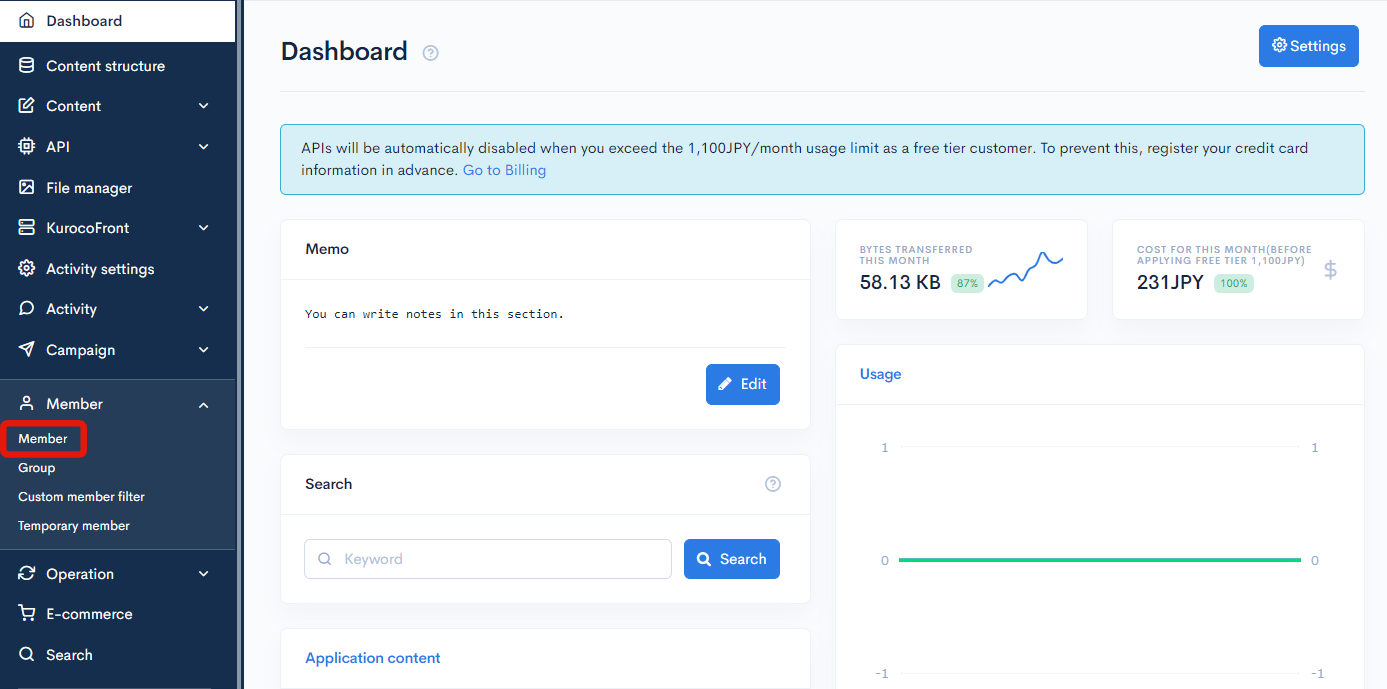 On the member list screen, click the [Member] link above the page title and select [Download] in the dropdown menu.
Member list download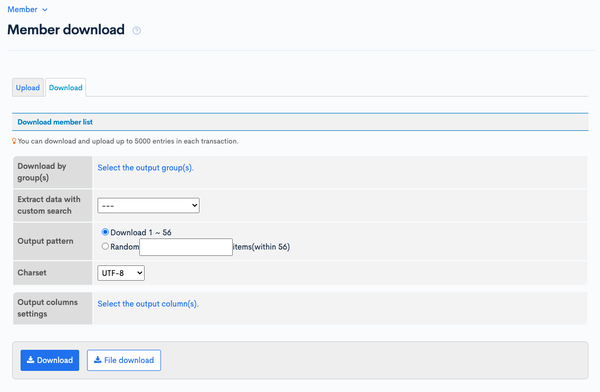 Field(s)
Description
Download by group(s)
Click [Select the output group(s).] to choose the user group lists you want to download.
Extract data with custom search
Filter the download list using existing custom member filter.
Output pattern
Select the list output criterion:

Download 1 ~ X: Downloads a list of all members.
Random _ items (within X): Randomly selects the specified number of members to be included in the downloaded list.

Charset
Character encoding of the output CSV file.
Output columns settings
Click [Select the output column(s).] to include items as columns in the output CSV file.
Actions
| Button | Description |
| --- | --- |
| Download | Download a list of members based on the above settings. |
| File download | Download any files uploaded in the member [Profile information] tab (see Member files section below). |
Member files
To add a file to your member profile, create a new field on the Member - Field settings screen with [Upload files] as the selected input type.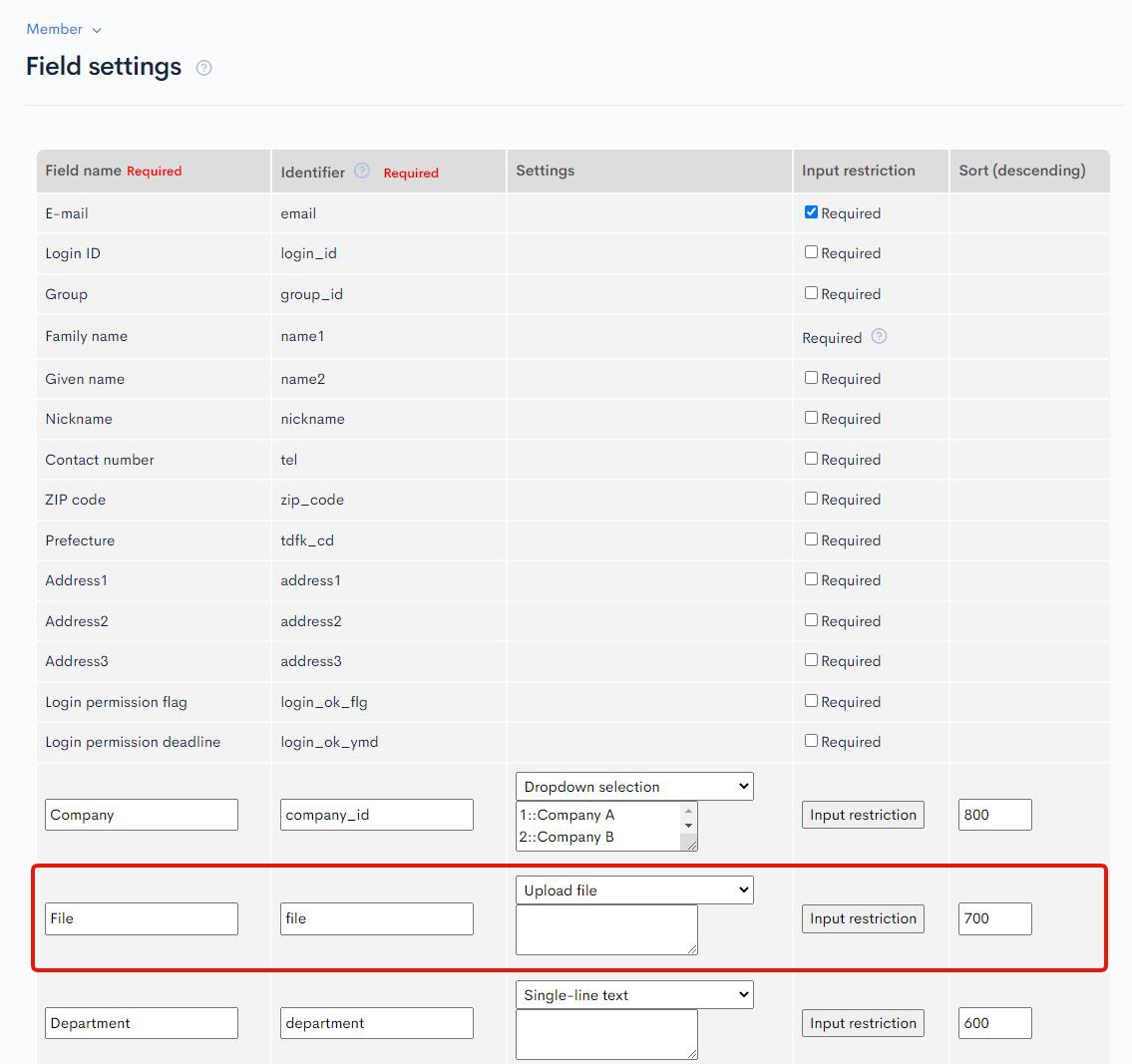 Then, go to the [Profile information] tab of the corresponding member editor and select the file you want to upload. Please note that only one file is allowed per field, and when you upload a new file, any existing ones will be overwritten.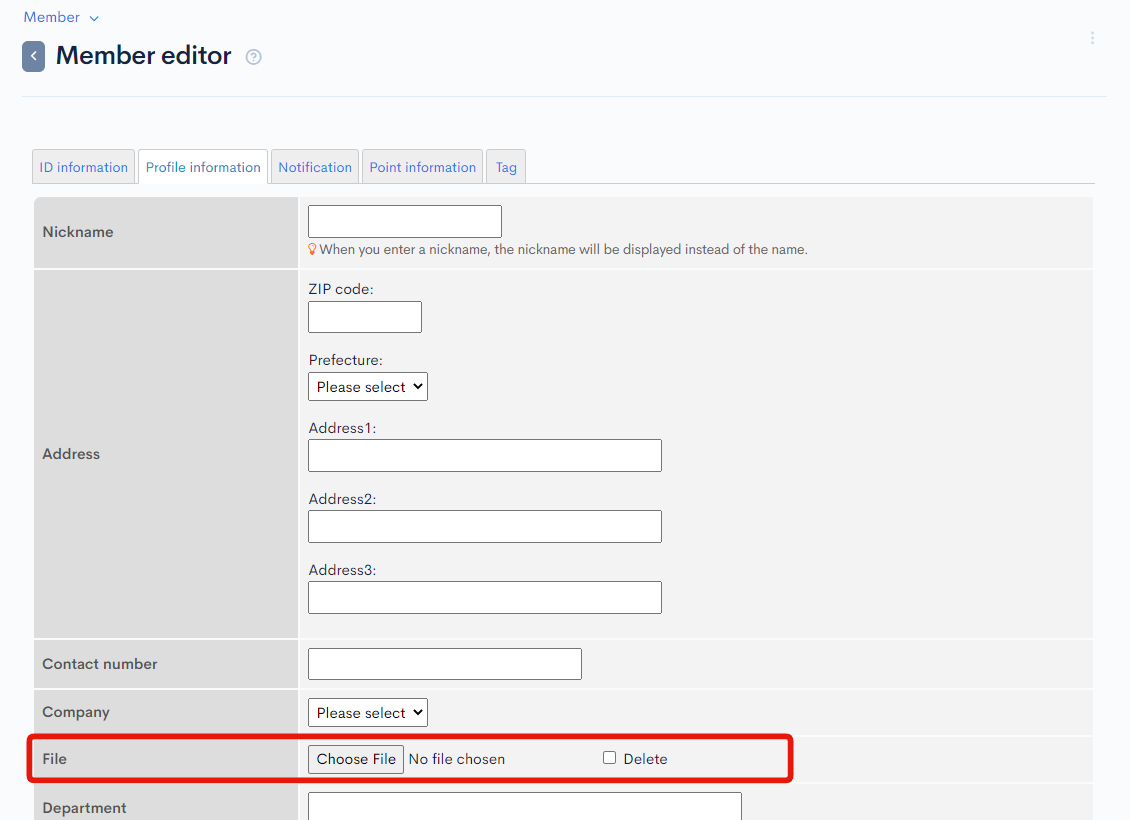 For more information on setting up member files, refer to the following user guide documents: