The member download screen enables you to download member information in bulk.
Accessing the screen​
In the left sidebar menu, click [Member] -> [Member].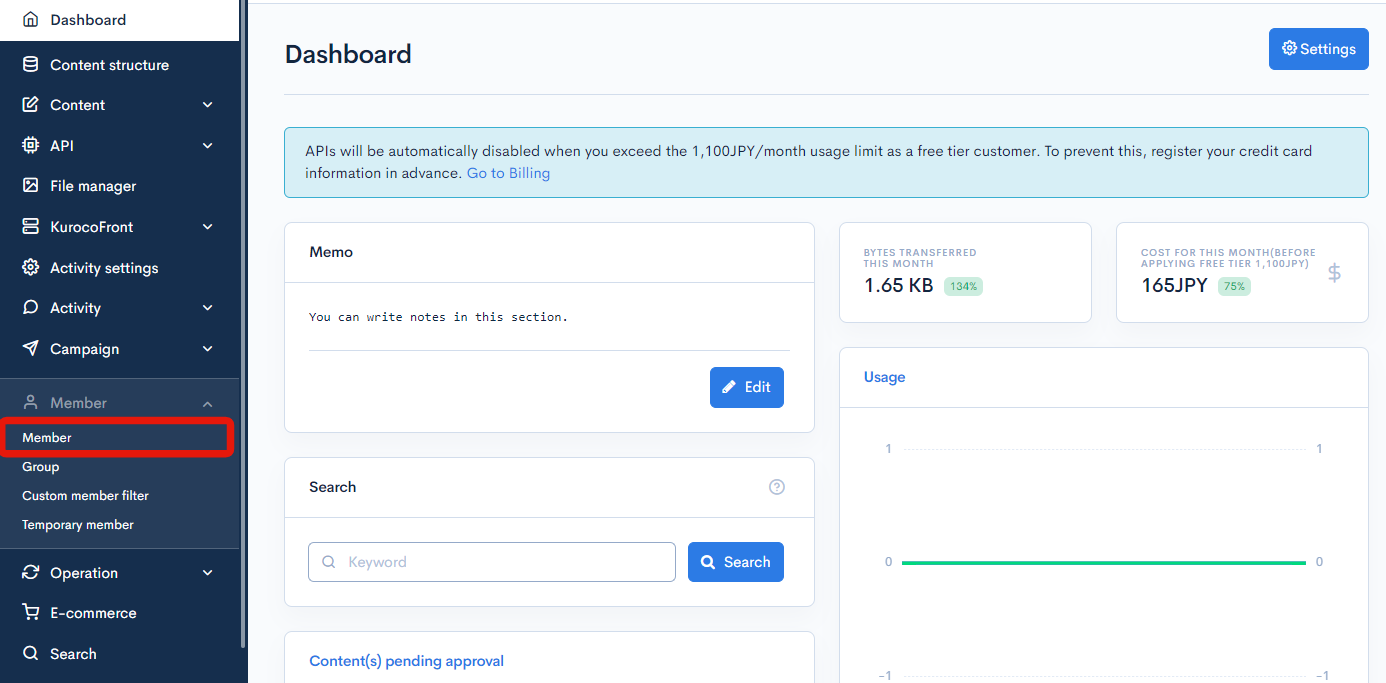 click the [Download].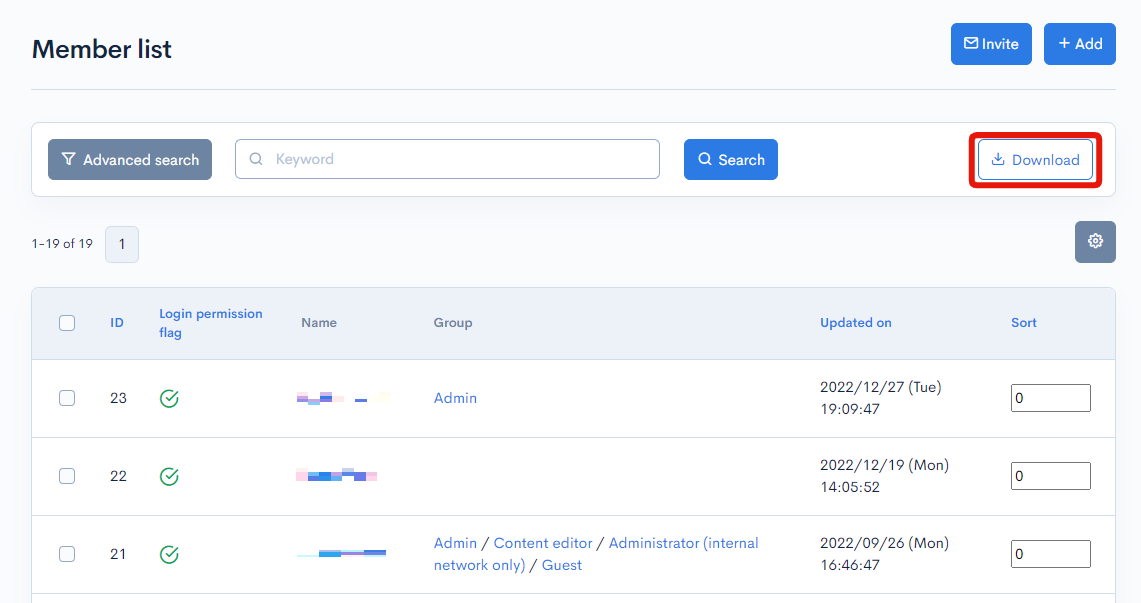 Member list download​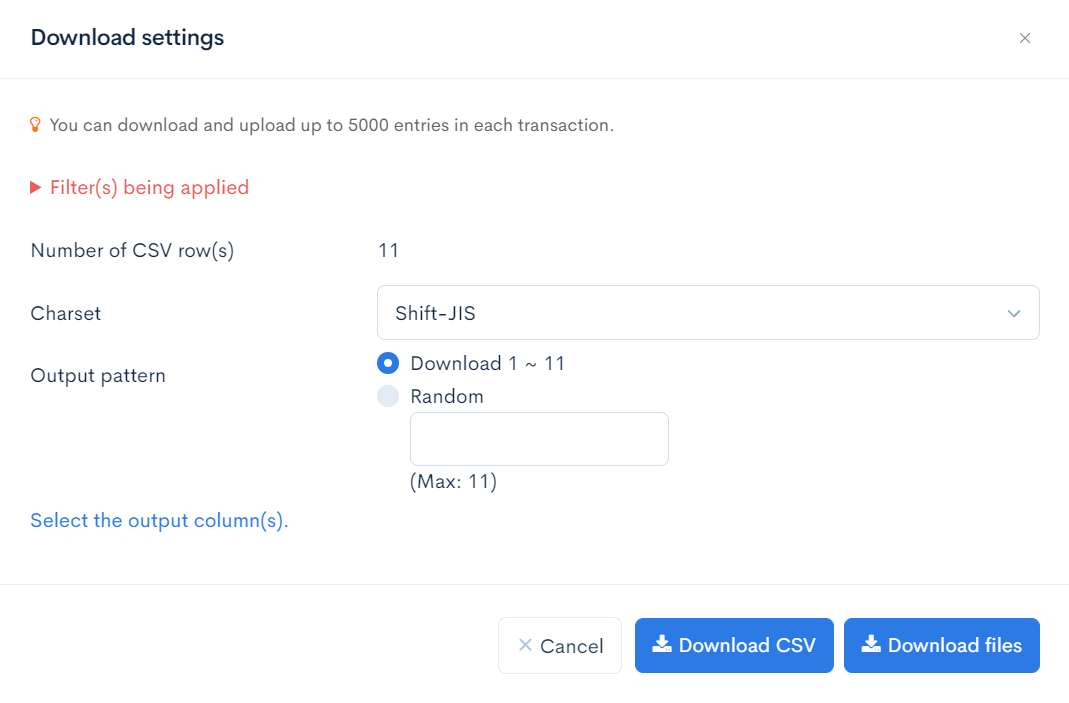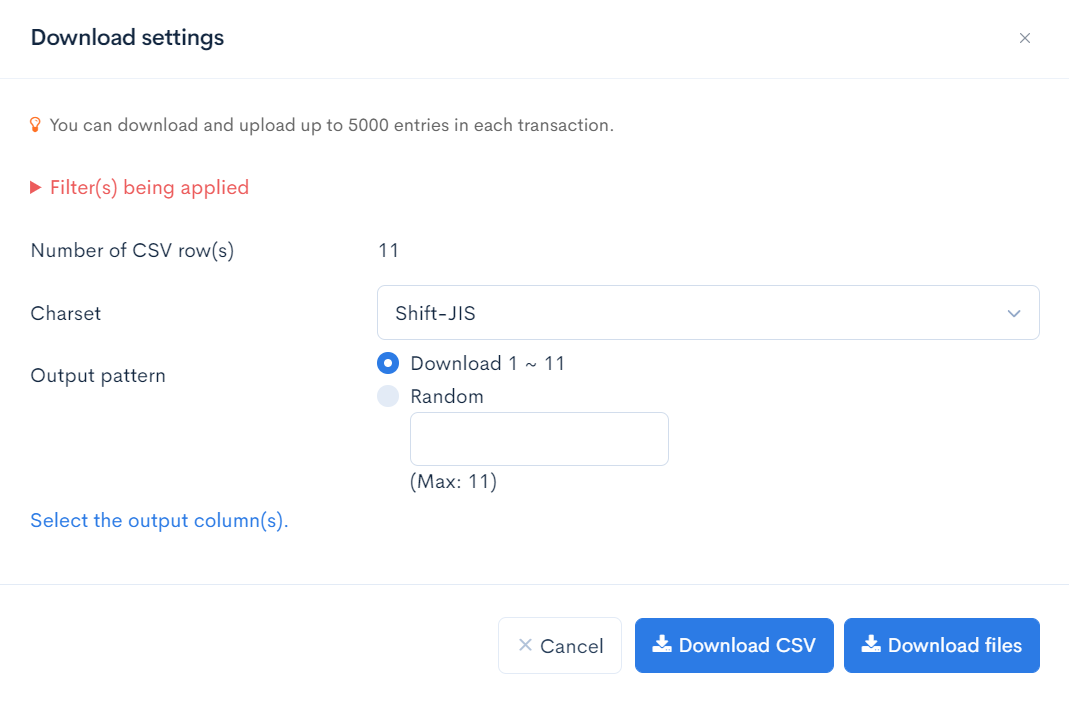 Field(s)
Description
Filter(s) being applied
If you have created a filter with the advanced search, the condition(s) used will be displayed here.
Number of CSV row(s)
The number of data to be downloaded.
Charset
Character encoding for the download.
Output pattern
Select the list output criterion:

Download 1 ~ X: Downloads a list of all members.
Random _ items (within X): Randomly selects the specified number of members to be included in the downloaded list.

Select the output column(s)
Click [Select the output column(s).] to select the columns to be displayed in the downloaded file.
Cancel
Closes the download settings modal.
Download CSV
Download a list of members based on the above settings.
Download file
Download any files uploaded in the member [Profile information] tab (see Member files section below).
Member files​
To add a file to your member profile, create a new field on the Member - Field settings screen with [Upload files] as the selected input type.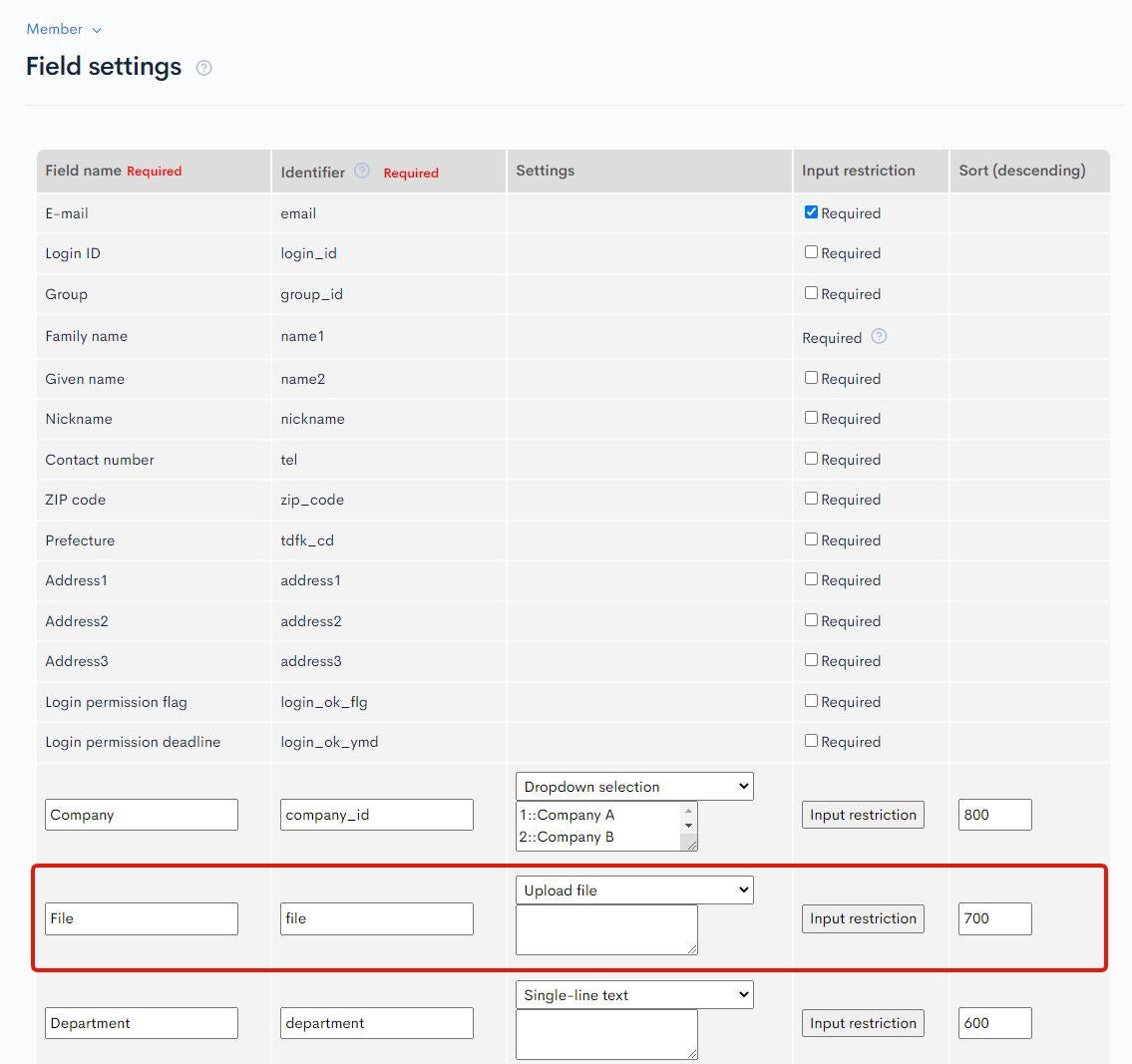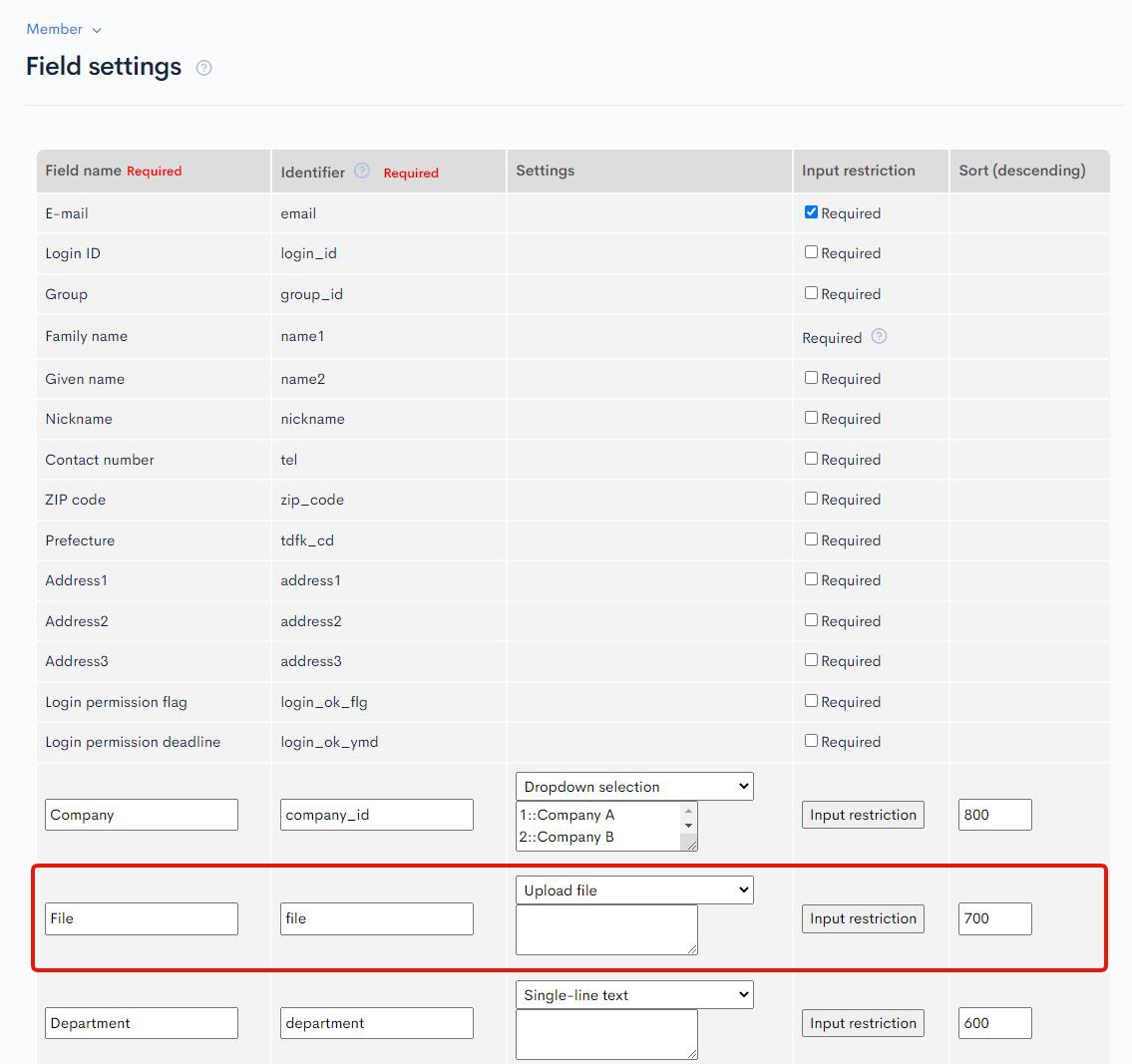 Then, go to the [Profile information] tab of the corresponding member editor and select the file you want to upload. Please note that only one file is allowed per field, and when you upload a new file, any existing ones will be overwritten.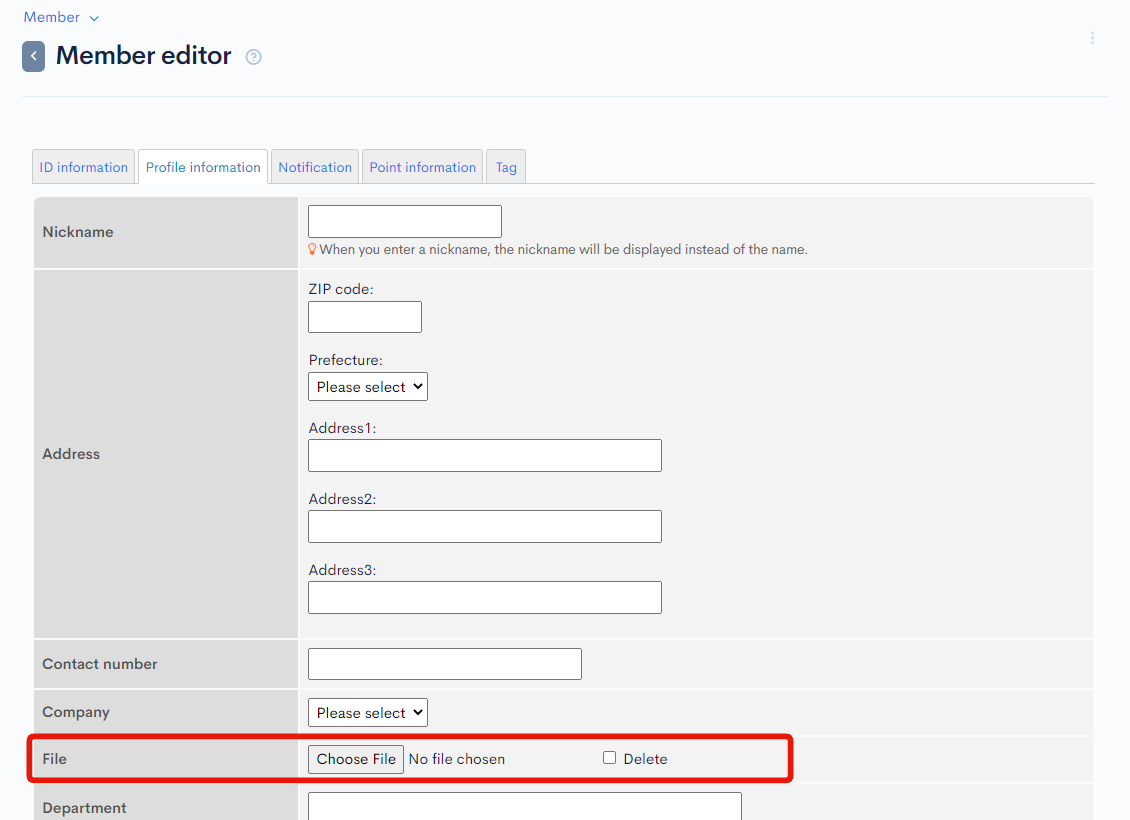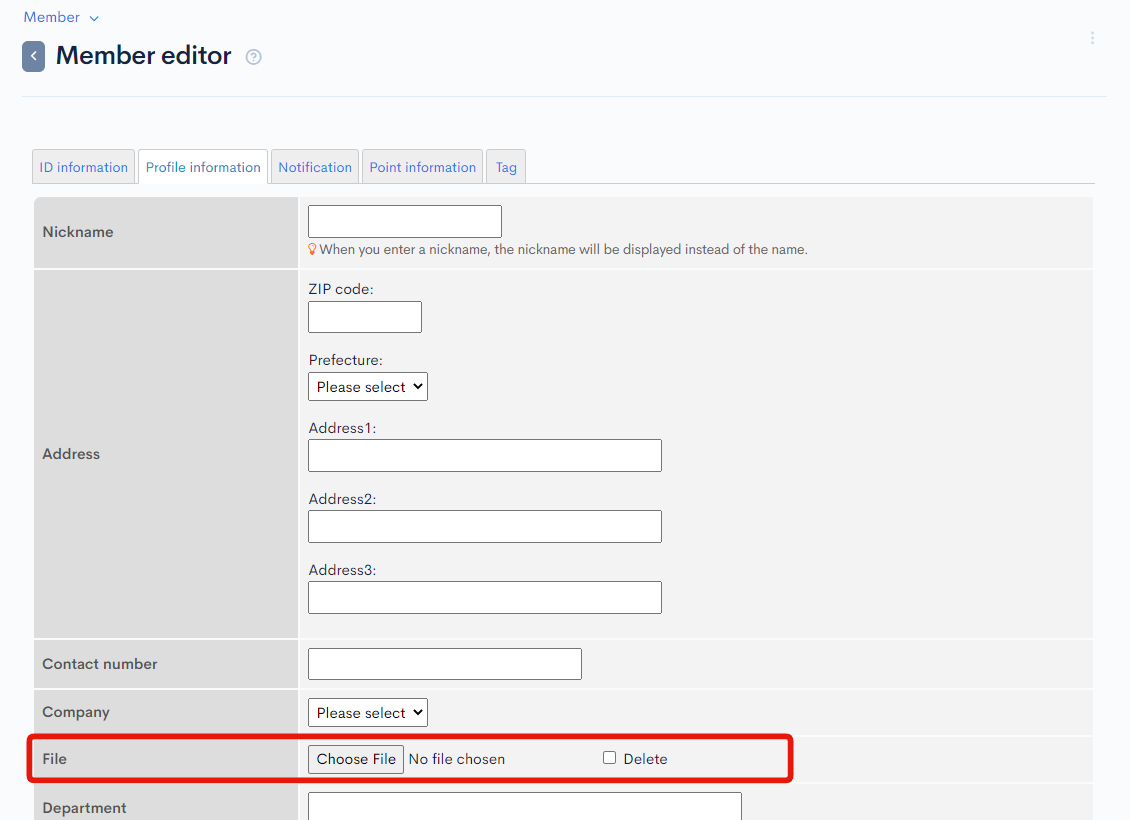 For more information on setting up member files, refer to the following user guide documents:
---
Support
If you have any other questions, please contact us or check out Our Slack Community.