The extended item settings screen enables you to configure additional member information fields.
Accessing the screen​
In the left sidebar menu, click [Member] -> [Member].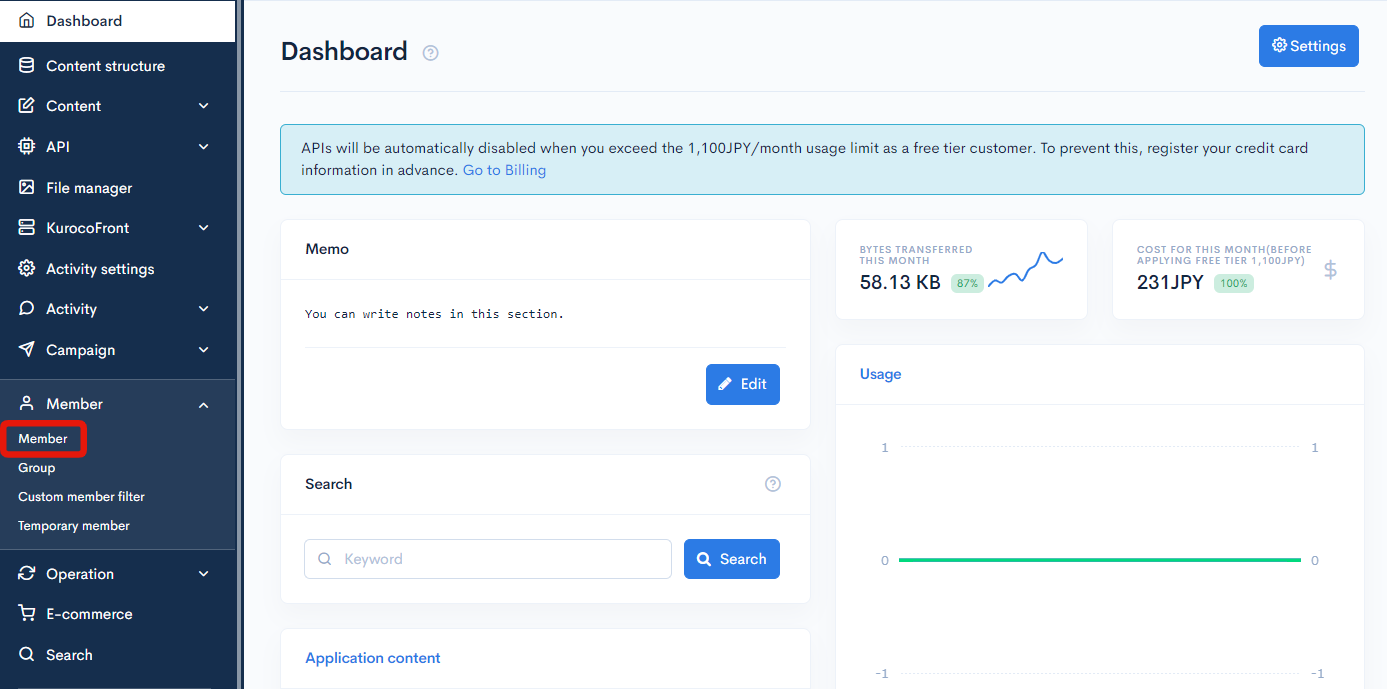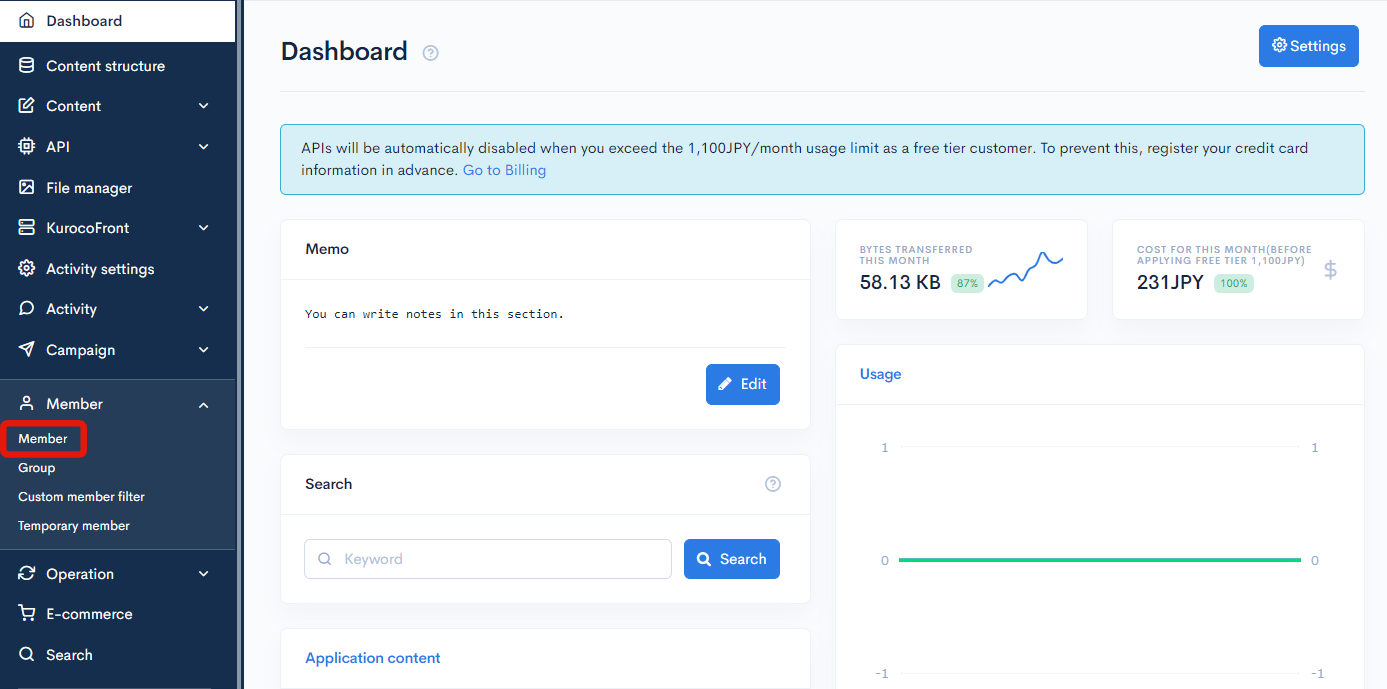 On the member list screen, click the [Member] link above the page title and select [Advanced member settings] in the dropdown menu.

On the advanced member settings screen, click [Configure extended item settings for members].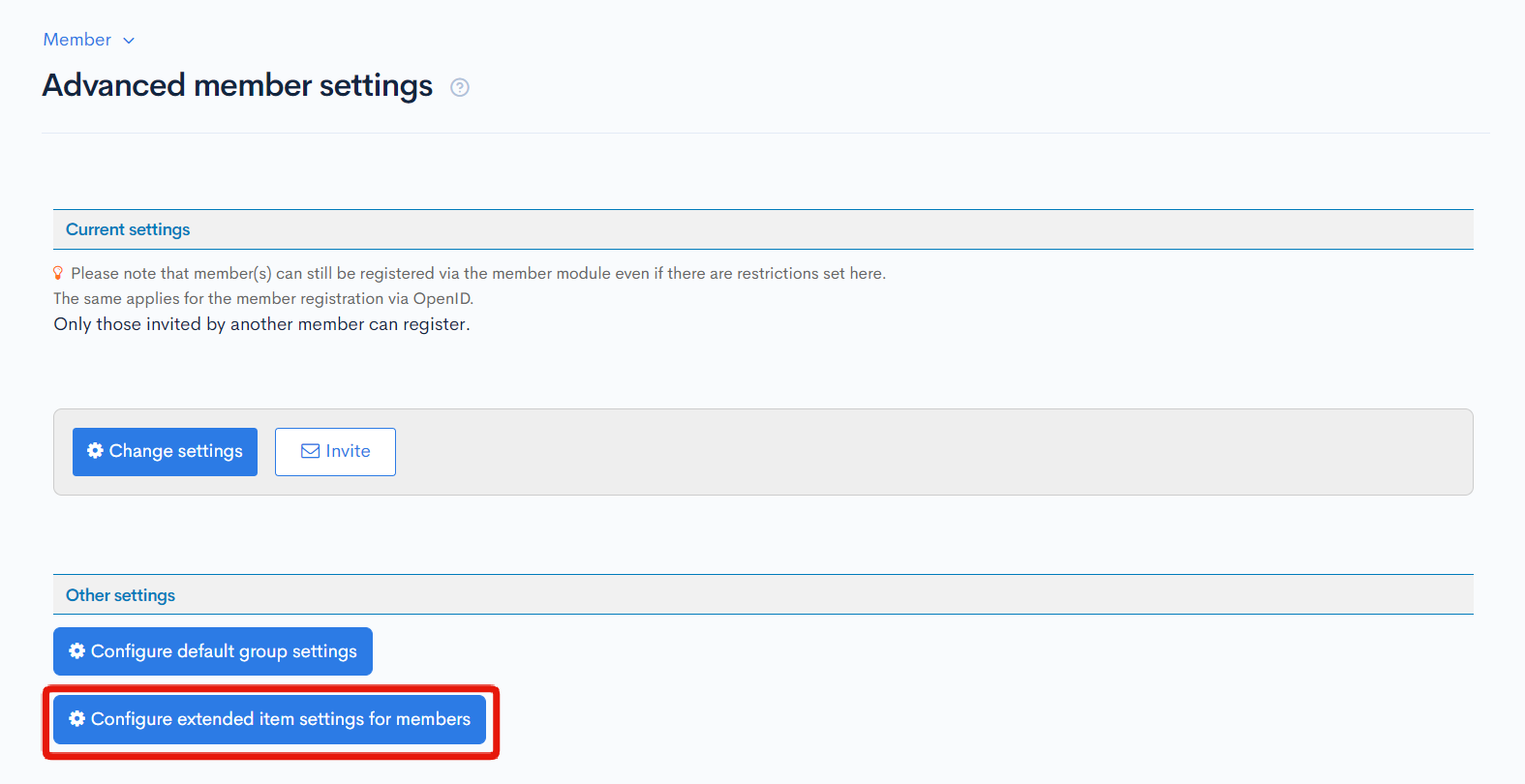 Item descriptions​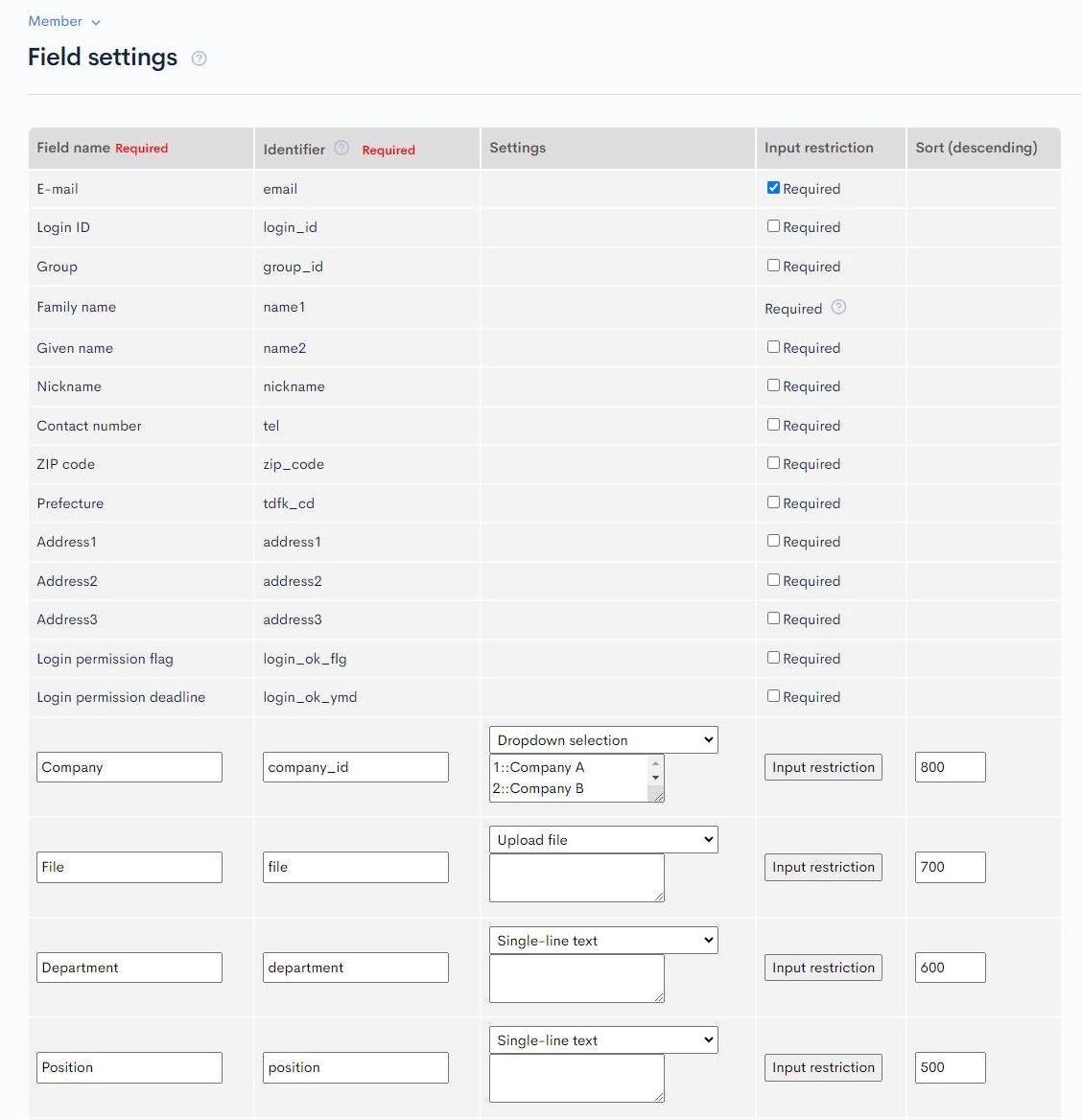 Item
Description
Display (required)
Display name of the item. This will be displayed in the [Profile information] tab of the member editor screen.
Data (required/alphanumeric)
Variable name of the item.
Input type
Input type and options of the item. Define the input options in the format: [key]::[value](newline).
Example: Single choice (dropdown list)
0::Accept
1::Do not accept
Input restriction
Click the button to configure input restrictions.
Order
Sort number of the item. Entries will be sorted in descending numerical order.
After configuring the extended items, click [Update] to apply the changes.

Related documents​
---
Support
If you have any other questions, please contact us or check out Our Slack Community.