How do I verify responses in the CDN cache?
Verify HTTP responses using the HAR file or Developer tools. The number displayed in the 'age' field of the response headers is the number of seconds since it was cached.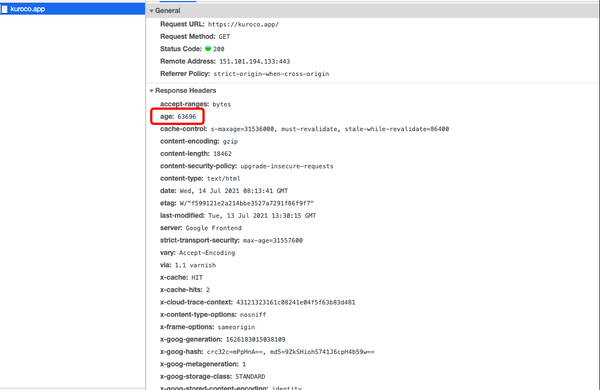 Example
As shown in the above screenshot, an age value of 63696 indicates that the response was cached 17 hours, 31 minutes, and 36 seconds ago.