The multi-language content in the downloaded CSV file is garbled
This could be due to a problem with the read format when opening the CSV file in Microsoft Excel.
Please download the CSV file from Kuroco in UTF-8 encoding and open it as a text file to verify its contents.
You can also verify the data by importing it un UTF-8 encoding with Excel's Get Data function.
To do so, click [Data] -> [Get Data] -> [From File] -> [From Text/CSV] and select 65001: Unicode (UTF-8) under "File Origin".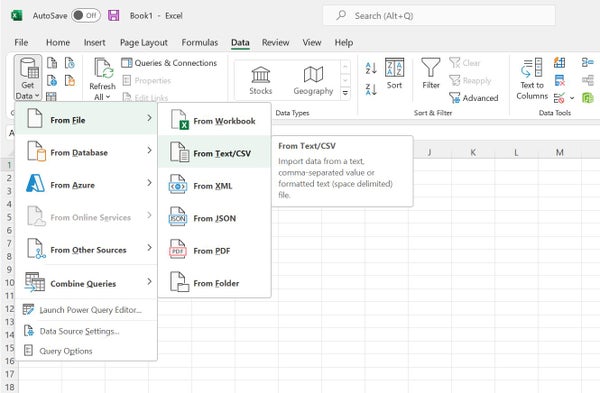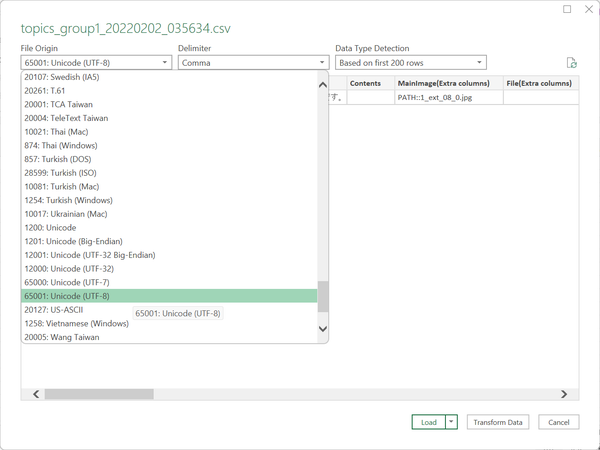 If the above method does not resolve the issue, please contact our Support Team for further assistance.