Can I verify if a batch process is running?
Yes, you can verify the status of a batch process on the [Operation] -> [Batch process] screen.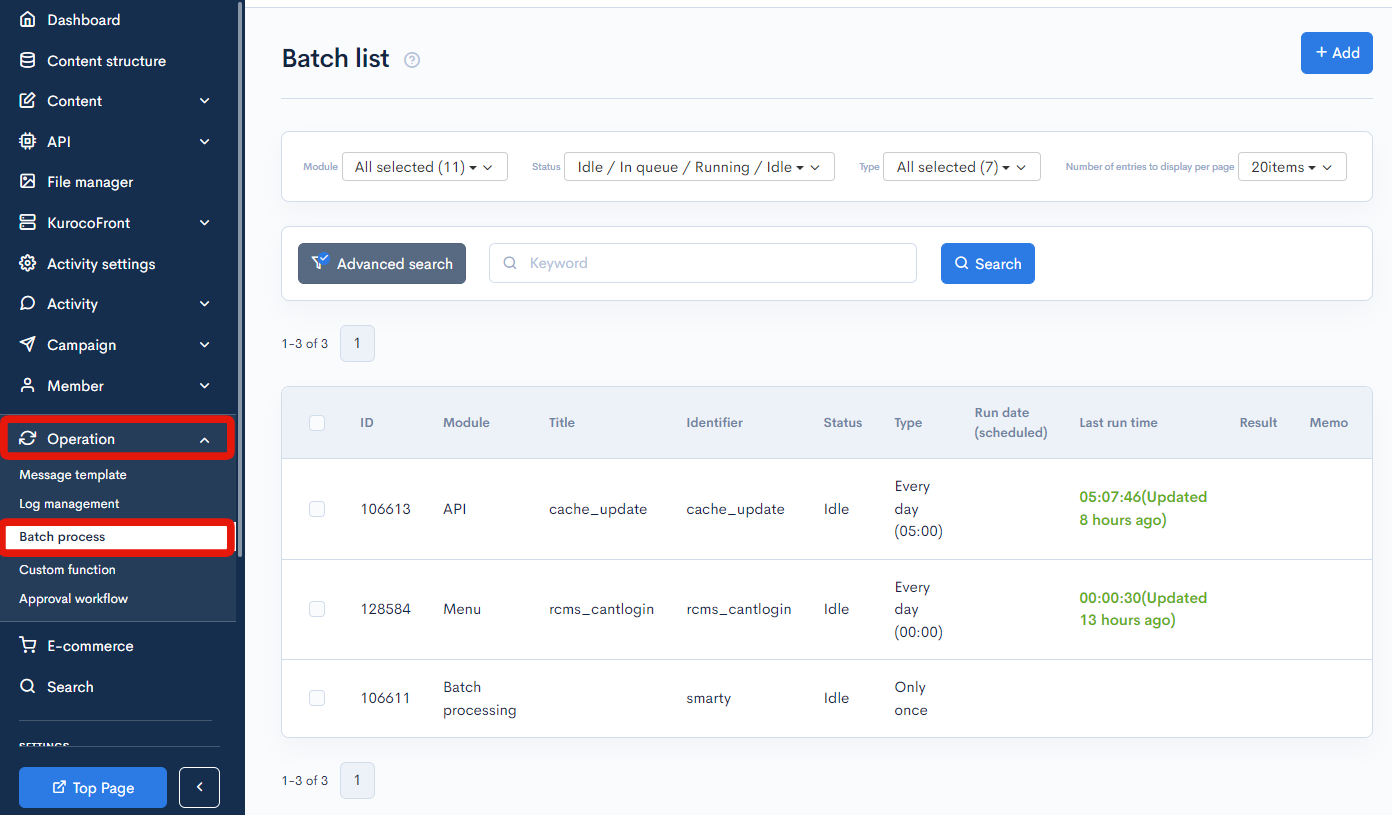 For more information, see User guide: Batch list.
---
Support
If you have any other questions, please contact us or check out Our Slack Community.