Can I change the time selection interval for the content publication date and time settings?
You can change the content publication date and time settings on the constants screen. To adjust the time selection interval, add the following entry:
Name: OPEN_TIME_OPTION_INTERVAL
Value: Enter your desired time interval unit in minutes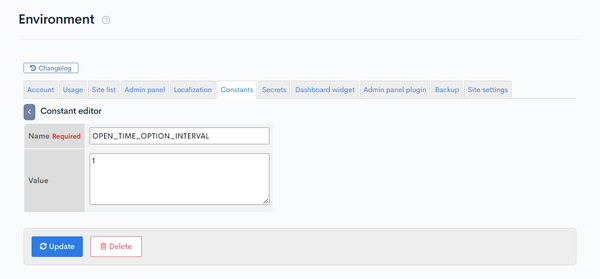 In the above example, we set the value to 1. As you can see in the content editor, you can select the publishing time under the "Publish settings" section by increments of 1 minute.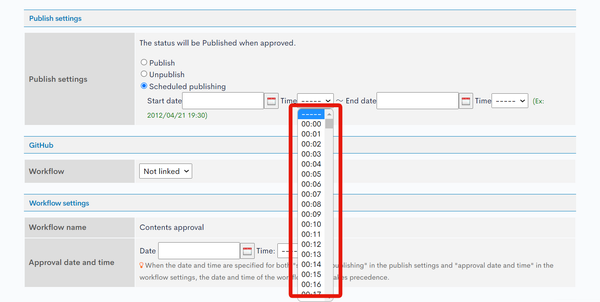 Strictly speaking, content release may be delayed by several seconds. Therefore, you may notice differences between the actual publishing time and the time you set when using 1-minute intervals. The scrolling time for the dropdown list may also be longer due to UI issues.