In what order are viewing restrictions applied?
When displaying a page of contents from a particular topic group, the priority of viewing restrictions is as follows.
Priority of browsing restrictions
"IP address restriction" in [API] -> [Security]

"View restriction" in Content structure editor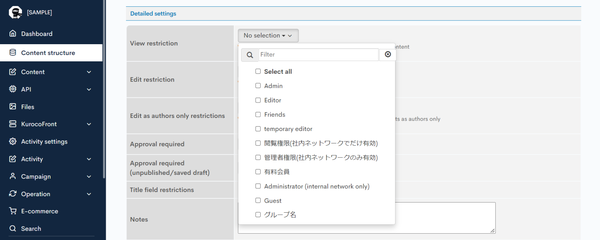 "View restriction" in Content category

"Access restriction" in Content

Note
In the future, we plan to implement IP address restrictions to the admin panel.
Authentication failure under IP address restriction will result in a "FORBIDDEN" error message.
Since browsing restrictions are based on your Kuroco ID and password, you will be redirected to the login screen when authentication fails.