Can I access the operational logs of the admin panel?
You can access the logs from the [Operation] -> [Log management] screen.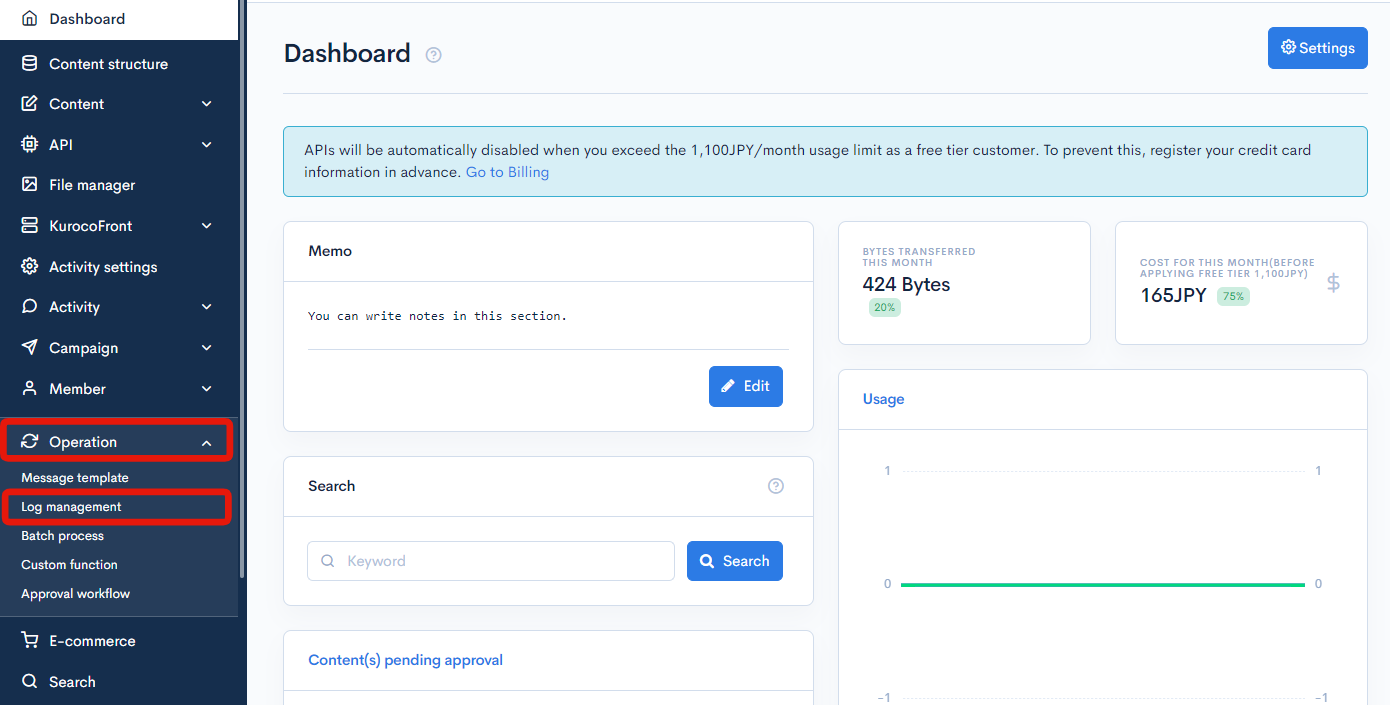 Click [Log management] above the page title, and select [Admin panel logs] in the dropdown menu.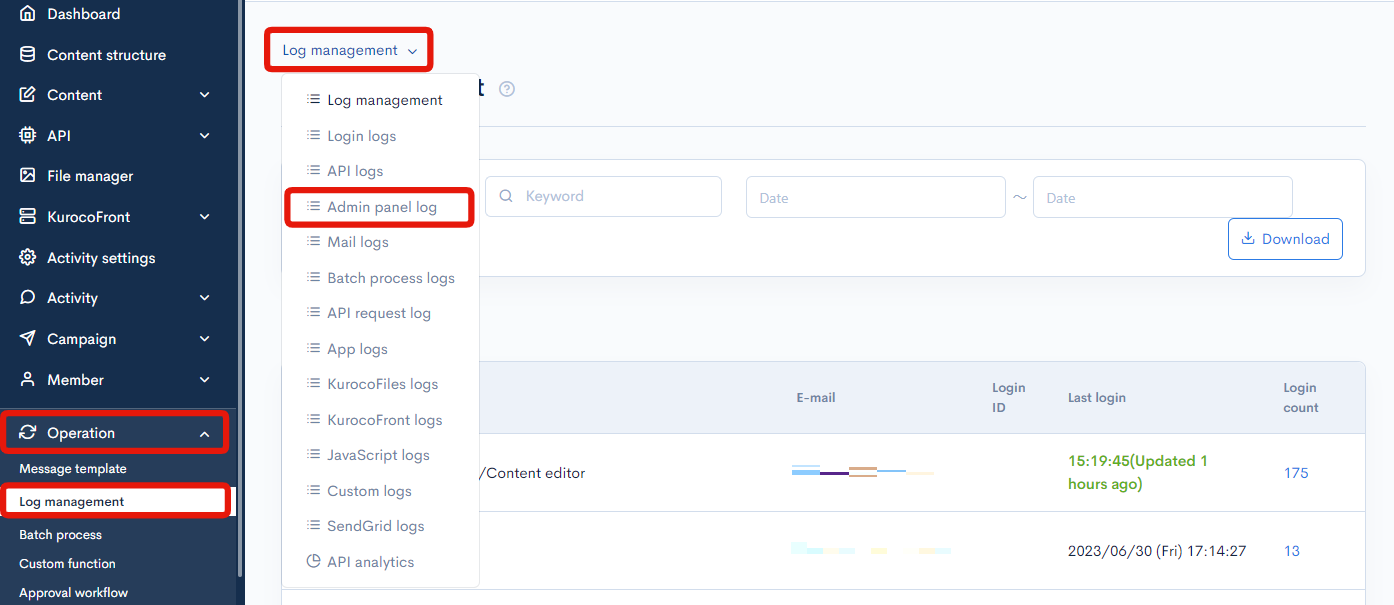 Overview of log screen​

You can verify the timestamp for each entry.
Scrolling horizontally through the table allows you to view the login user information.
You can also view any messages displayed at the time of update.
For security reasons, the update details are not recorded in the logs.
For most cases where message3 (HTTP method) is POST, the update was performed as an operation.
You can use the "Advanced search" to filter the entries by condition.

(See: User guide - Admin panel logs for details.)
---
Support
If you have any other questions, please contact us or check out Our Slack Community.