Can I set my content publishing status to "Unpublish" by default?
Yes, you can configure the default content publishing status using constants.
Set DEFAULT_OPEN_TYPE to close.
Accessing the screen
In the left sidebar menu, select [Environment] -> [Constants]. Then, click [Add] in the upper right corner.

Constant value
Enter the following:
Name: DEFAULT_OPEN_TYPE
Value: close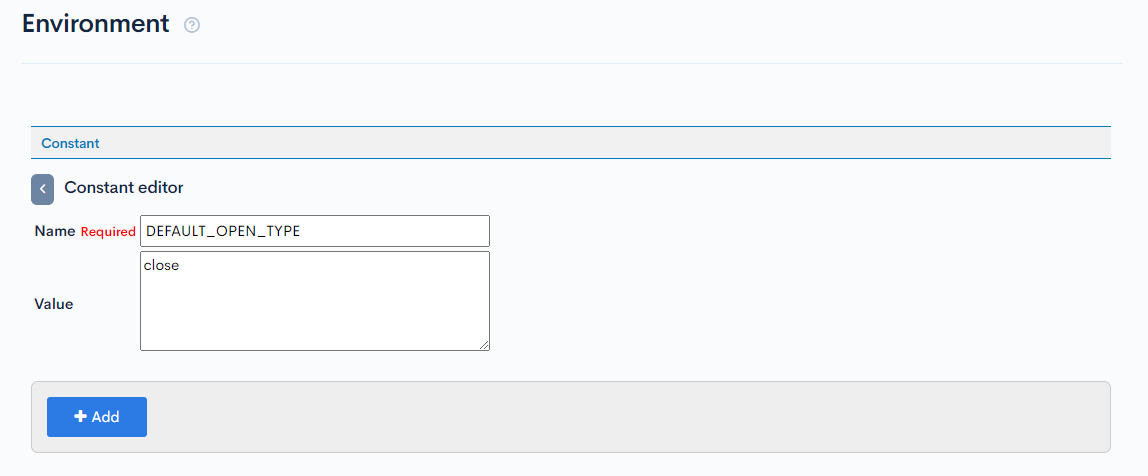 Click [Add] to save the constant. Now the default publishing status for new contents will be "Unpublished".