How do I verify my SSL certificate installation?
You can check your settings using DigiCert's SSL installation diagnostics tool.
Using the SSL certificate checker
1. Access the SSL tool page
Navigate to the SSL installation diagnostics tool on DigiCert.
2. Enter your domain in the textbox
Enter the domain you want to check in the "Server Address" field and click [CHECK SERVER].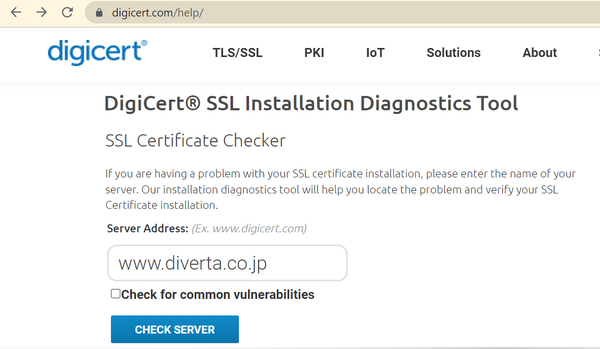 3. Verify the results
A green checkmark (see below) indicates that your domain has been validated.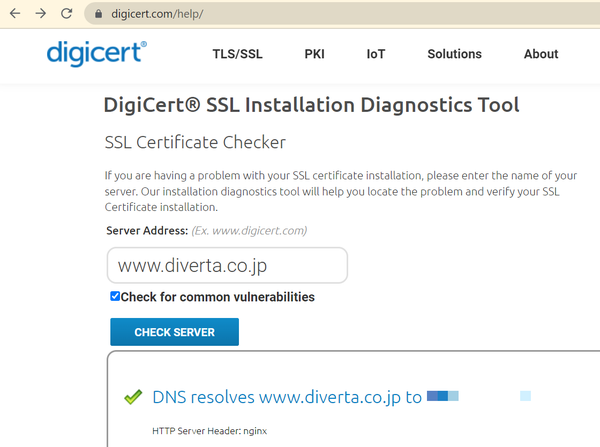 4. Verify the certificate expiration date
The SSL certificate expiration date is shown under "TLS Certificate expiration".